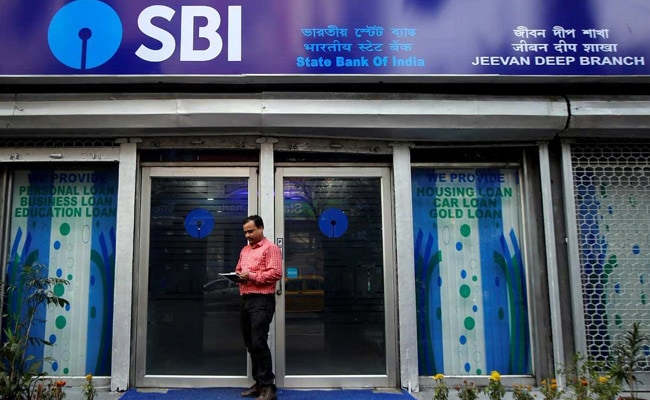 State Bank of India, the country's largest lender, on Friday reported a more than three-fold increase in its net profit to Rs 3,012 crore in the quarter ended September 30. Its net profit had stood at Rs 945 crore in the second quarter of financial year 2018-19. The sharp surge in SBI's profit came on account of lower provisioning for bad loans and improvement in its asset quality. Shares jumped more than 8 per cent after the much-awaited earnings announcement.
Here are 10 things to know about State Bank of India's earnings:
Analysts polled by news agency Bloomberg had on an average expected the bank's profit at Rs 2,290 crore.

Provisions for bad loans declined to Rs 11,041 crore as against Rs 11,648 crore in the previous quarter, SBI said in a press release.

State Bank of India's net interest income - or the difference between the interest earned and the interest expended - came in at Rs 24,600 crore, marking an increase of 18 per cent over the year-ago period.

SBI's net interest margin (NIM), a key measure of a bank's profitability - improved to 3.22 per cent in the September quarter - an increase of 42 basis points year-on-year.

SBI's asset quality improved in the July-September period. Its gross non-performing assets or bad loans as a percentage of total loans came in at 7.19 per cent, as against 7.53 per cent in the previous quarter.

Net non-performing assets came in at 2.79 per cent in the second quarter of current financial year, as against 3.07 in the previous quarter.

Gross NPAs stood at Rs 1,61,636 crore in Q2, versus Rs 1,68,494 crore in Q1.

Gross slippage declined to Rs 8,805 crore during the quarter as against Rs 16,212 crore a year ago.

Domestic credit growth came in at 8.43 per cent mainly driven by retail personal loans, the bank said.

State Bank of India surged as much as 8.11 per cent to Rs 284 apiece on the BSE. At 2:41 pm, SBI shares traded 7.63 per cent higher at Rs 282.75 apiece, outperforming the benchmark Sensex index which was up 0.37 per cent.