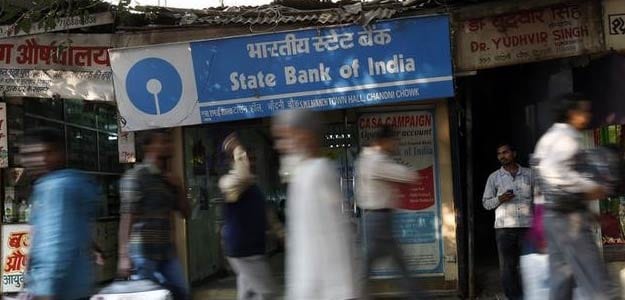 Mumbai:
To woo young customers, top lender State Bank of India (SBI) today launched a new home loan scheme offering higher amount and up to five years of interest moratorium, which on the face of it looks like the controversial 'teaser loans'.
With the "FlexiPay Home Loan", the bank seeks to boost its home finance portfolio by wooing young borrowers, offering them an interest moratorium for an initial period of 3 to 5 years and then pay moderate EMIs.
When contacted, SBI, however refused to name it as the now-discontinued 'teaser loan', saying it is not offering any discount in interest rates or offering more loan to value.
"It is not a teaser loan. There is no change in the interest rates and loan to value ratio. Taking into consideration the net monthly income of a customer, the EMIs will be decided," Managing Director for National Banking Group Rajnish Kumar told PTI.
Targeting working professionals, the FlexiPay Home Loan will enable young working professionals to get higher amount compared to their eligibility under normal schemes.
"To lower the impact of such additional loan amount on monthly repayments in the form of EMIs, the customers availing home loan under the scheme will also be offered the option of paying only interest during the moratorium (pre-EMI) period of 3 to 5 years, and thereafter, pay moderate EMIs," SBI said in a statement today.
The EMIs will be stepped up during the subsequent years, the bank said, adding the move is a recognition of the special needs of this growing aspirational segment, and to bridge the gap between affordability and demand for quality residential spaces."
Last year, SBI chief Arundhati Bhattacharya suggested to RBI Governor Raghuram Rajan to allow sub-base rate loans, which Rajan's predecessor D Subbarao forced lenders to stop.
Faced with high liquidity in early 2000s, SBI, under O P Bhatt, launched a loan scheme in November 2010 which came to be called 'teaser loan'. It offered lower interest rates in the beginning but higher EMIs as the loan tenor matures.
Critics had warned this would create a credit crisis and if the overall economy falters borrowers would be overburdened.Rivals, led by the then market leader HDFC, initially criticised SBI, but soon they, too, followed it up with similar schemes. The teaser loan scheme catapulted SBI to the No. 1 slot in the home loan space.
As criticism mounted, the RBI was forced to act and the scheme formally came to an end by April 2011 as the regulator feared such instruments would create asset mismatches for borrowers.