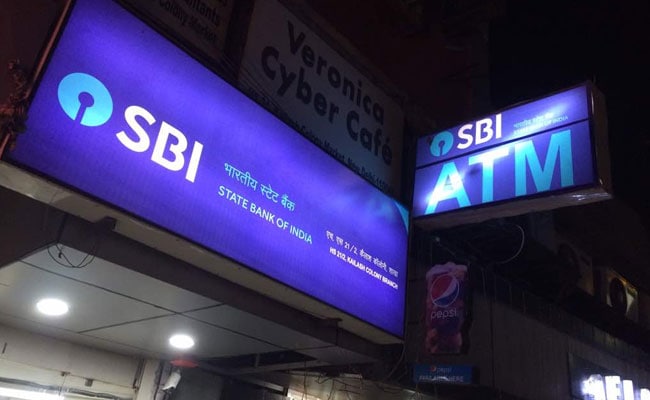 SBI or State Bank of India on Saturday launched a management institute in Kolkata. SBI chairperson Arundhati Bhattacharya inaugurated the institute - State Bank Institute of Management (SBIM). SBI has a robust training system in place which caters to all categories of employees of the bank, helping them gear and steer ahead in the right direction, ensuring they stay ahead in the competitive curve, SBI said in a press release on September 23. State Bank of India (SBI), the country's largest bank, also said State Bank Institute of Management (SBIM) is "equipped to be a leadership institute aspiring to be a leader among emerging countries in financial sector training".
Here are five things to know about SBI's management institute - State Bank Institute of Management (SBIM):
1. SBIM will undertake cutting edge research in the areas of banking and finance "that will help it emerge as a leader among the institutions of this nature", SBI said in its press release.
2. SBI chairperson Arundhati Bhattacharya said: "We are very happy to launch State Bank Institute of Management at Kolkata. SBI has always endeavoured to be the foremost place for begetting proficient and technically accomplished management professionals." (
Also read
:
'Banking sector credit demand to get boost from government projects'
)
3. SBI's training infrastructure in terms of facilities, content, programmes, trainers etc. is the largest in the Indian banking space, the bank noted in its press release. SBI has some of the most prestigious leadership and training institutes present across the length and breadth of the country. Two of the bank's apex training institutes are the State Bank Staff College in Hyderabad and State Bank Academy in Gurgaon, it said.
4. "SBIM has been established with the primary objective to build an institution of global standards that is an epitome of excellence in banking & finance, with focus on high-calibre action-based research and critical capacity building. The focus of the Institute will be to provide training, education, mobilise intellectual resource materials to drive result-oriented research, knowledge management and talent spotting," Ms Bhattacharya added.
5. SBIM will cater to needs of leadership amongst bankers and go beyond just strategy and soft skills. SBIM will combine training and development needs such as banking, management strategy and soft skills. Other areas of focus would be advanced levels of research in credit, investment banking, and treasury to name a few, the press release noted.