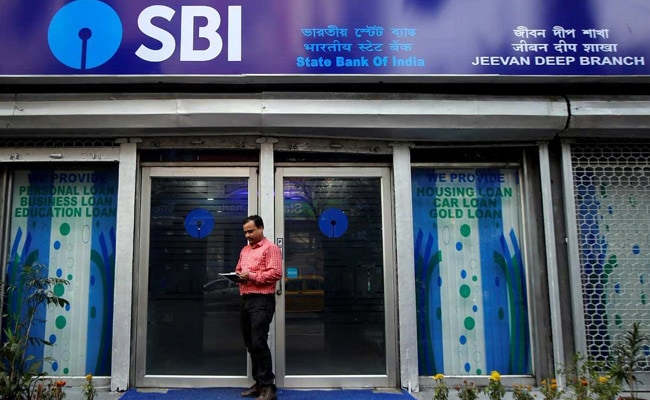 Highlights
SBI lowers key lending rates by 5 basis points from February 10
Ninth rate cut by SBI in current financial year
SBI fixed deposit interest rates cut by up to 50 basis points
State Bank of India (SBI) on Friday announced a reduction in its MCLR or marginal cost of funding-based lending rates by 5 basis points across tenors, and a cut in its fixed deposit interest rates. That marked the ninth cut in the MCLR so far in the current fiscal year. The bank said the new rates for home loans and fixed deposits will take effect on February 10. The move by the country's largest lender comes a day after the Reserve Bank of India (RBI) maintained the status quo on monetary policy amid high inflation, in line with economists' expectations.
Here are 10 things to know about the new SBI rates:
With effect from February 10, the one-year MCLR will be 7.85 per cent, SBI said in a statement.

Currently, the bank's one-year marginal cost of funding-based lending rate stands at 7.90 per cent, a level it switched to from from 8.00 per cent in December.

The RBI kept key lending rates steady and left the door open for more monetary easing on Thursday, as it sought to support faltering economic growth and avoid stoking already heightened inflation levels.

Last year, the central bank reduced the repo rate - the key interest rate at which it lends short-term funds to commercial banks such as SBI - in five out of six bi-monthly reviews, taking advantage of mild inflation to expand its effort to boost an economy growing at its slowest pace in nearly five years.

However, there have been concerns over speedy transmission of these cuts to the economy, at a time when it is staring at the slowest pace of expansion recorded since the 2008-09 global financial crisis.

SBI also lowered its fixed deposit (FD) rates by up to 50 basis points (0.5 percentage point) citing "surplus liquidity in the system".

The bank said it will reduce its retail FD rates by 10-50 basis points and bulk FD rates by 25-50 basis points from February 10. Retail FDs are term deposits up to Rs 2 crore, whereas bulk FDs are those above Rs 2 crore.

SBI also said the "impact of recent RBI policy measures and reduction in deposit rates will be reflected in the next review of MCLR".

In an effort to boost credit growth, the RBI introduced several temporary measures on Thursday, allowing banks to do away with the need to set aside extra cash reserves against incremental lending individuals and to small businesses.

Analysts say the measures will help in restoring restore banks' confidence to lend and facilitating transmission of lower key rates to borrowers.