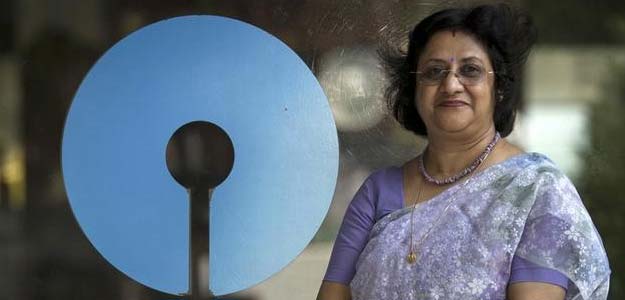 Mumbai: State Bank of India chairman Arundhati Bhattacharya on Thursday said the current financial year is going to be more promising than the previous one with a modest recovery already underway.

"FY16 is expected to be more promising than the previous year. The economy is poised to recover moderately with industrial production gaining momentum and the pro-reform policies will act as a catalyst to bring the desired results," Ms Bhattacharya told shareholders.

Ms Bhattacharya said with the ebbing inflationary pressures, there may be further scope for monetary stimulus to pump up domestic demand.

On monsoon, she further said the risk of deficit monsoon seems to be dissipating with more than adequate rainfall in June.

"Looking ahead, boost to exports in the backdrop of global economic recovery and improvement in domestic investment climate, backed by various initiatives of the government, supports favourable growth outlook," she said.

Ms Bhattacharya said after taking charge in October 2013, she had set six goals-NPA reduction, risk management, cost control, improving delivery standards, higher non-interest income and leveraging technologies.

"As I look back today, tangible progress has been made on all the six fronts. Risks due to NPAs have been contained against all odds," she said.

Bank's progress under Basel III transition and hence migration to advanced approach to risk management are on schedule, she added.

"We are striving to control cost without compromising future growth," she said.

Ms Bhattacharya said the performance on non-interest income has been satisfactory during the past financial year and the bank will continue to diversify its income sources.


In FY15, the bank's standalone net profit increased by 20.3 per cent to Rs 13,102 crore, while the group net grew at a healthy 19.9 per cent to Rs 16,994 crore from Rs 14,174 crore last year.
"The robust growth in profit was achieved by a efficiently deploying the available funds in capital markets which boosted other income by Rs 4,023 crore and by monitoring loan book rigorously to prevent the erosion in interest income," she said.
The net interest income component grew by 11.63 per cent in FY15, up from 11.17 per cent in FY14.
The gross non-performing assets and the net NPA declined by 70 basis points and 45 basis points, respectively, in FY15, she said. In absolute figures, the net NPA declined by Rs 3,505 crore to Rs 27,591 crore by March 2015.
Ms Bhattacharya said, the bank had embarked on a number of initiatives to clamp down on NPAs such as web-based assets tracking and monitoring; regular calls to stressed accounts in retail segment and real estate sector to prevent slippages and assets tracking centres at circle levels, among others.
Recoveries from NPAs increased 32.33 per cent to Rs 4,485 crore, while the recoveries from written-off accounts grew higher 35.51 per cent.
As of March, 2015, the branch network reached 16,333, of which 66 per cent are in rural and semi-urban areas, the chairman said.
In FY15, the bank opened a new representative office in Myanmar and an Indian visa application receiving centre at Dhanmondi in Bangladesh, she added.