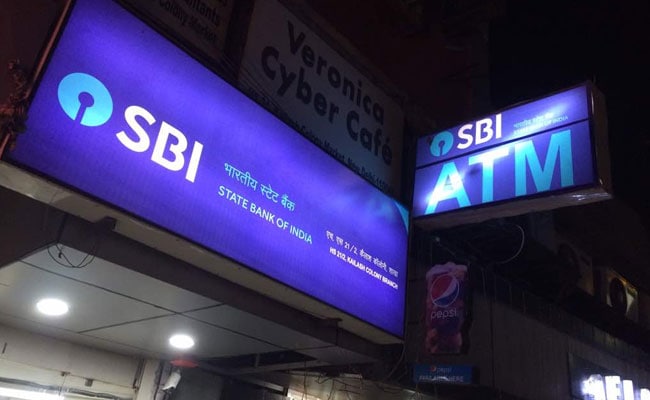 Highlights
SBI has a network of more than 43,000 ATMs across the country
SBI ATM cards allow withdrawals up to Rs 2 lakh per day
Daily withdrawal limit for SBI account holders depends on type of card
SBI or State Bank of India provides the widest network of ATMs in the country (more than 43,000 ATMs across India) to customers. SBI account holders can transact free of cost at the ATMs of State Bank group and its wholly-owned subsidiaries like SBI Commercial and International Bank Ltd using their ATM-cum-debit card. Customers are allowed withdrawals of up to Rs 2 lakh per day (both national and international) and online purchases of up to Rs 5 lakh through SBI ATM cards. However, the daily cash withdrawal limit for SBI account holders varies depending on the type of card. Here are the different ATM-cum-debit cards of SBI and their cash withdrawal limits:

SBI ATM cards and their withdrawal limit
SBI Classic Debit-cum-ATM Card

SBI's Classic debit card is the most popular debit card which allows cash withdrawal of up to Rs 40,000 per day. However, if you make online transactions, a daily limit of Rs 50,000 will be applicable, an SBI customer care executive said. SBI charges Rs 300 plus GST of 18 per cent for issuing this card while the annual maintenance charges (AMC) applicable on this card are Rs 100 plus GST.
SBI Pride Master Debit-cum-ATM Card

SBI's Pride Master Card provides a higher daily cash withdrawal limit of Rs 1 lakh for both domestic and international withdrawals and a Rs 2 lakh limit for online transactions. Although, the issuance charges of SBI Pride Master Card are same as that of Classic Debit card at Rs 300 plus tax. However, the annual maintenance charges are higher at Rs 250 plus GST of 18 per cent.
SBI Platinum Debit-cum-ATM Card

The Platinum Debit-Cum-ATM card of SBI allows cash withdrawals up to Rs 2 lakh per day (both domestic and international withdrawal) and online transactions of up to Rs 5 lakh. However, the higher withdrawal limit in this card comes with higher charges. Annual maintenance charges of Rs 350 plus GST are applicable on the Platinum card but the issuance charges are the same as the above two cards at Rs 300 plus tax.

Besides cash withdrawal, SBI provides various other services at its ATMs.
SBI ATM - banking option

Selecting the banking option on an SBI ATM, a customer can withdraw cash, change the ATM PIN, enquire about the balance, generate a mini statement and make a card-to-card transfer up to Rs 40,000 per day, among other tasks. The customer can also make a credit card payment, an SBI life insurance premium payment, purchase a mobile top-up, request for a cheque book etc.
SBI ATM transaction limit

As per RBI rules, one can make five free ATM transactions in a calendar month.