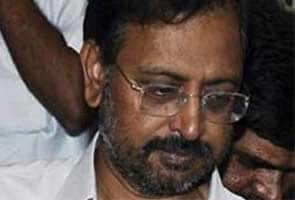 Hyderabad
: A local court on Friday deferred to May 11 its order on an application filed by Satyam Computers founder B Ramalinga Raju and nine others, seeking suspension of their sentence and fines imposed on them in the multi-crore rupee accounting fraud.
M Laxman, Special Judge for Economic Offences court-cum-VIII Metropolitan Sessions Judge (MSJ) court here, who had on Thursday heard arguments and counter arguments and posted the matter for order on Friday, said he will pronounce the order on May 11.
Mr Raju, the kingpin of the scam, and nine other convicts, currently lodged in Cherlapally Central Prison, had filed the appeals and applications in the MSJ court on Monday, challenging their conviction, besides sentences and fines imposed by the Additional Chief Metropolitan Magistrate Court (ACMM) in the over Rs 7,000-crore scandal that came to light in 2009, and enlarging them on bail.
On April 9, the ACMM court, which tried the Satyam corporate fraud case probed by the Central Bureau of Investigation (CBI), sentenced Mr Raju and others to seven years' rigorous imprisonment for criminal conspiracy and cheating, among other offences.
It had also imposed Rs 5.35 crore fine on Mr Raju and his brother Rama Raju while others were fined Rs 25 lakh each.
However, the counsel of Mr Raju and others had on Thursday submitted before the court that their clients had already served a "substantial part" of their imprisonment by spending 35 months in jail and requested it for suspension of their sentences.
While expressing their inability to pay the penalty, they further contended that the fines imposed on them were also "exorbitant" and now they have no source of income as all their bank accounts have been frozen by CBI and their properties attached by ED and they have no monetary means of paying the fine.
The court is scheduled to hear the appeals filed by Mr Raju and nine other convicts challenging the ACCM's court's verdict on convicting them in a month's time.