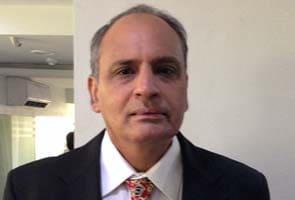 Indian stock markets have rallied sharply over the last five months, with the Nifty index gaining nearly 25 per cent since February 29. The huge rally in domestic markets has been fuelled by aggressive buying from foreign investors, who have pumped in nearly $5 billion in equities this year.

The current rally however may have reached its zenith, according to Sanjeev Bhasin, executive VP (market & corporate affairs) at domestic brokerage IIFL.

"The second half of this month could see a sharp selloff as foreign investors are likely to book profit," he added.

Mr Bhasin expects the Nifty50 index to correct by 1,000 points or around 12 per cent over the next one month. He also warned about a possible selloff in global markets, which have witnessed a stupendous run-up post Brexit.

Mr Bhasin cited the following seven reasons for the sharp selloff in domestic markets:

1. Markets are extremely frothy as exchange traded funds (ETF) flows have been chasing stocks. The rally has been fuelled by cheap money.

2. Corporate earnings, monsoons and GST have all been priced in Nifty, which is now trading at 22 times forward price earnings multiple.


3. Too much is being made of GST Bill. The hype may be driving investors into a 'bubble' as GST benefits will accrue after 18-24 months.
4. US bond yields have hit a record low at 1.45 per cent, while Dow Jones is trading near its all-time highs. This shows extreme "greed & fear" in markets.
5. Brazilian stock markets are defying all odds and moving up despite extremely weak fundamentals. Historically any country which hosts the Olympics has a dream run six months prior to the Games, followed by a sharp correction. The Rio Olympics will start on August 5. The Bovespa (Brazilian benchmark) has rallied from 37,000 in January to 57,000 now. It is primed for a big correction in the second half of August.
6. European banks are under extreme stress and may be on the verge of blow out as most have failed stress tests.
7. Oil has re-entered bear market territory as global growth continues to slow down, with supply outstripping demand.