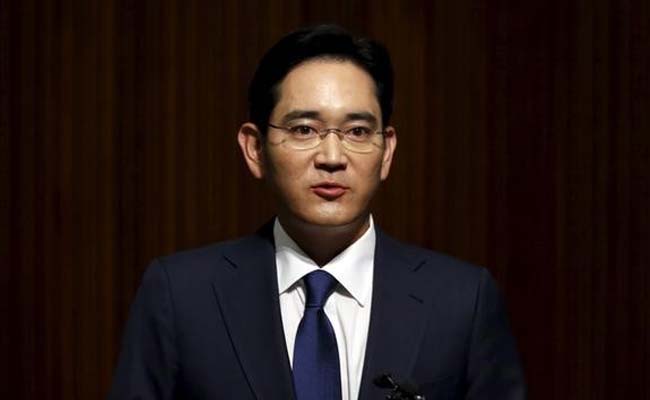 Seoul
: Samsung Electronics Co Ltd said on Monday its board of directors has nominated vice chairman Jay Y Lee as an inside director, signalling the group's de facto head would officially cement his role as leader of South Korea's biggest conglomerate.
Lee, 48, is already widely considered the undisputed leader of the smartphones-to-construction conglomerate after his father and Samsung Electronics chairman Lee Kun-hee was hospitalised in May 2014 after a heart attack. The younger Lee had not taken any official board seats or executive roles at various Samsung affiliates, however, maintaining a relatively low profile.
"This is a public declaration (from Jay Y Lee) that he is the owner of Samsung," said Park Ju-gun, head of corporate analysis firm CEO Score.
Samsung, in a statement, said the board of directors believed it could not further delay Jay Y Lee's appointment and official participation in the tech giant's management at a time when the firm needs to restructure its business portfolio and transform its corporate culture to ensure future growth.
It said the younger Lee demonstrated leadership abilities in helping earnings recover, and that the appointment would allow him to take a more active role in management, including strategic initiatives such as mergers and acquisitions.
"By taking an official position as a member of the Board of Directors, Mr Lee is demonstrating his commitment to the future of the Company and to delivering benefit to the Company and its shareholders," Samsung said in the statement.
Separately, HP Inc said it will buy Samsung Electronic's printing business for $1.05 billion. Samsung plans to buy up to $300 million in HP shares after the sale is completed, HP said.
Samsung confirmed the deal in a separate statement.
© Thomson Reuters 2016
(This story has not been edited by NDTV staff and is auto-generated from a syndicated feed.)