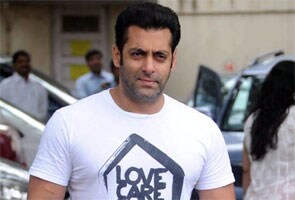 Salman Khan-backed Being Human Clothing is eying up to 60 per cent growth in turnover in the next three years.

The company reported a turnover of Rs 145 crore in 2013-14.

"International sales account for 50 per cent of total turnover and a strength area for us," Being Human Clothing managing director Manish Mandhana said on the sidelines of Franchise India's India Retail Congress 2014 event.
"We are looking at 50 to 60 per cent increase in turnover as we expand our international presence to countries like Sri Lanka, South Africa, the US and Canada."

Mandhana Industries is the global licensee to manufacture and retail Being Human clothing line.

Currently, Being Human clothing is present in 18 international locations like the Middle East and Europe. The company is looking at expanding its product range by adding kids wear clothing line by next year.


At present, Being Human range caters to men's and women's clothing, Mr Mandhana said.
The company is also looking at opening 25 standalone stores and up to 80 shop-in-shop stores with investment of up to Rs 80 crore.
"This year we will invest up to Rs 80 crore to open 25 standalone stores and 80 shop-in-shop stores," he said.
Being Human, at present, has 23 standalone stores and 100 shop-in-shop stores in India.