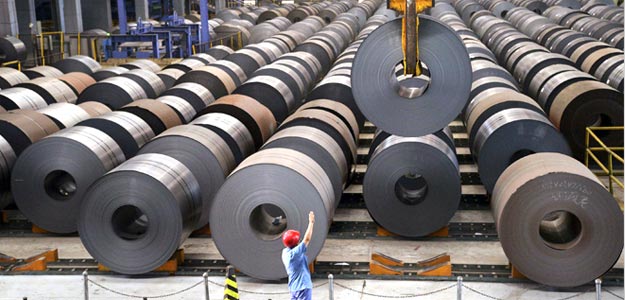 Shares of Steel Authority of India Ltd (SAIL) jumped 6.45 per cent to hit intraday high of Rs 49.50 after the steelmaker said that it plans to invest Rs 7,500 crore on modernisation and expansion.
The expansion program will be funded through a mix of debt and equity.
SAIL has already invested over Rs 58,000 crore on modernisation and expansion plan, which will augment the crude steel production capacity at its five steel plants to 23 million tonnes per annum (MTPA).
"The company has already spent about Rs 58,821 crore on its expansion programme till May 31, 2015. A sum of Rs 7,500 crore is planned to be spent during the current financial year," it said.
In order to part-finance this expenditure, SAIL plans to borrow about Rs 5,000 crore during the next year.
SAIL also said that it will seek for shareholders nod to raise Rs 5,000 crore through private placement of secured non-convertible debentures to part-finance its expansion plans.
The shares in SAIL ended 4.84 per cent higher at Rs 48.75.