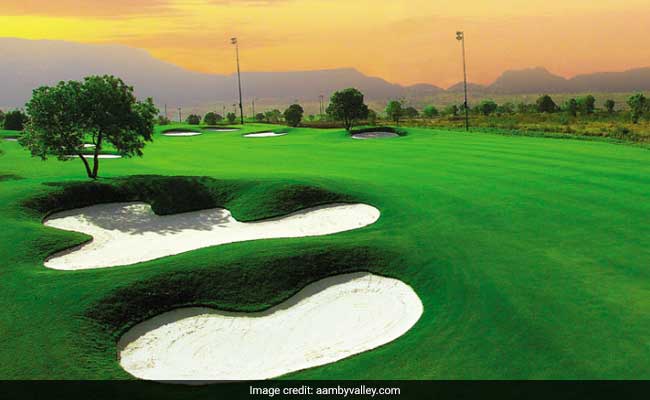 The Supreme Court on Wednesday permitted the official liquidator of Sahara's project Aamby Valley to split it into saleable parcels of land as there were no takers for the purchase of entire township. The order was issued after the liquidator, the Bombay High Court, made a submission before the top court that the entire landmass of Aamby Valley failed to draw any takers despite ample publicity of the intent to sell it via two advertisements published in 142 dailies.
The liquidator told the Supreme Court that the international school, golf course, airport, convention centre and hotel can be sold separately, instead of a cluster and then there could be more buyers on board. The liquidator also informed the top court that Mahindra and Piramal groups had expressed interest in buying parts of Aamby Valley, located in Pune, Maharshtra.
Following the top court's order, the sale will now commence after the liquidator divides the project into saleable parcels.
The Supreme Court, on November 23, had directed official receiver of the Bombay High Court to help it in getting Sahara Group's Aamby Valley property auctioned.
The Supreme Court, on September 11, last year rejected a plea by Sahara Group to stop the auction of its Aamby Valley project and barred it from entering into agreement with Mauritius-based investor Royal Partners Investment Fund to invest over Rs 10,700 crore ($1.67 billion) in the Aamby Valley project.
Spread over 8,900 acres, Aamby Valley is Sahara's flagship project comprising luxury resorts and an airport and valued at around Rs. 38,000 crore.
Markets regulator Securities and Exchange Board of India (SEBI) said that the Sahara Group owes Rs 11,569 crore to investors, a claim which the group disputes. The Sahara Group told the top court that only Rs 4, 657 crore is the outstanding amount. Sahara Group's owner Subrata Roy was arrested in 2014, but is out on parole since May 6, 2016. Sahara still has to pay Rs 8,651 crore to its investors, according to the Supreme Court. The next hearing is scheduled for April 19.