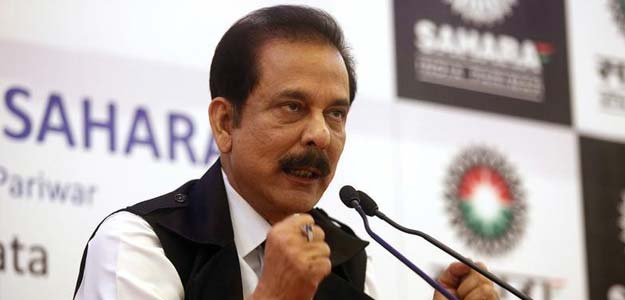 The Supreme Court on Monday gave Sahara a final chance to raise Rs 10,000 crore by selling or mortgaging it assets to bail out its founder Subrata Roy.

If Sahara fails to raise the cash, the top court warned "it will be left with no option but to appoint a receiver for selling your properties".

The Supreme Court has given Sahara a 90-day deadline to submit a final proposal for raising cash. The next hearing is scheduled for August 1.

Meanwhile, the top court has also allowed Mr Roy to use a high-tech office in Tihar jail premises for negotiations and wrapping up a deal.

Sahara has also been allowed to sell 10 more properties across India to raise more money as the hotel mortgage of its three overseas hotels - The Plaza and Dream Downtown in New York and Grosvenor House in London - is estimated to yield only Rs 650 crore.


Sahara has made several, failed attempts to raise the money to free Mr Roy on bail. He has been held in jail for more than a year after regulators said Sahara failed to comply with a court order to refund billions of dollars to investors in a bond programme that was ruled illegal. Sahara has said it has paid most of the dues to the bondholders. The Securities and Exchange Board of India (SEBI), which is seeking redress for millions of investors, disputes that.
In its last attempt, Sahara said it was close to finalising a deal with US-based investor Mirach Capital to raise money by taking a loan against its overseas hotels, but those talks fell through. Mirach Capital, represented by the former finance minister P Chidambaram, made an outright offer to buy Sahara's three overseas hotels.
The top court said it will consider the proposal only if Sahara fails to raise the money.
(With Agency Inputs)