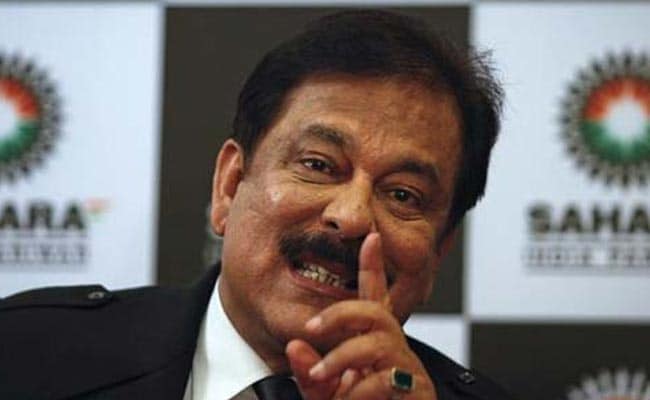 The Sahara group on Wednesday moved the Supreme Court, seeking to stop the auction of its luxurious Aamby Valley City, near Pune. The embattled group said that there has been some development on refund of money to capital market regulator Sebi (Securities and Exchange Board of India). The top court is expected to hear Sahara's petition soon. The Supreme Court had last month directed the Bombay High Court liquidator to start the process of selling Sahara's Aamby Valley property. Sahara was also asked to deposit Rs 1,500 crore with market regulator Sebi by September 7.
Spread over 8,900 acres, Aamby Valley is Sahara's flagship project comprising luxury resorts and an airport. In April this year, the Supreme Court had ordered the sale of luxurious Aamby Valley project, valued at around Rs 39,000 crore.
During the July 25 hearing, Sahara's chief lawyer had opposed auctioning process and sought time of 18 months to pay the balance of around Rs 9,000 crore towards principal. The top court had last month also extended Sahara chief Subrata Roy's parole to October 10. The court had granted Mr Roy a four-week parole on May 6, 2016 to attend his mother's funeral. Ever since, the court has extended his parole.
Mr Roy was arrested in March 2014 for the failure of two Sahara group companies - Sahara India Real Estate Corporation Ltd and (SIRECL) and Sahara Housing Investment Corp Ltd (SHICL) - to comply with the court's 2012 order to return Rs. 24,000 crore to their investors. Sahara had been ordered to deposit the funds as part of a court order that it refund the sum with interest raised from millions of small investors in a bond selling scheme which was later deemed illegal by Sebi.