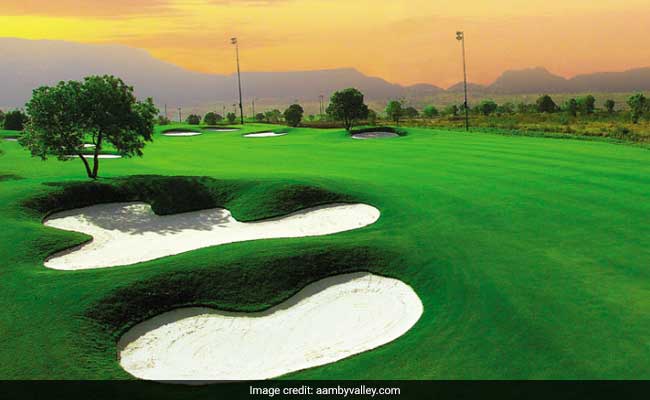 New Delhi:
The Supreme Court on Wednesday said the process for the auction of Sahara's Aamby Valley project in Maharashtra will continue after the group failed to deposit Rs 750 crore in the SEBI-Sahara Refund Account. The order by a bench of Chief Justice Dipak Misra, Justice Ranjan Gogoi and Justice A.K. Sikri came after the official liquidator said that the Sahara Group has not deposited Rs 750 crore in the refund account.
Posting the matter for July 12, the bench said: "As far as the auction of the property is concerned, the same shall continue as the contemner has failed to deposit Rs 750 crore, as suggested by him earlier."
The bench on April 19 had said that the group had time till May 15 to sell its property and if it fails to do so, the Bombay High Court's official liquidator will proceed with the proposed auction process to sell the same.
Spread over 8,900 acres, the Aamby Valley property is to be sold by splitting it into saleable parcels of land as there were no takers for the purchase of the entire real estate project.
In its report, the official liquidator had earlier said that the procedure for auctioning the Aamby Valley property has commenced and bids will be invited from May 21 to 31 whereas the auction will begin from June 2.
Earlier, the top court directed for the auction to recover money the Sahara Group has to pay to market regulator Securities and Exchange Board of India (SEBI) for returning investors' money that its two companies SIRECL and SHICL had raised in 2007 and 2008.
The Sahara India Real Estate Corporation Ltd (SIRECL) and Sahara Housing Investment Corporation Ltd (SHICL) had raised Rs 24,000 crore through optionally fully convertible debentures.
The top court, by its August 31, 2012, order directed Sahara to refund this amount along with 15 per cent interest.
The group has already given a part of the money to SEBI, that is parked in the SEBI-Sahara Refund Account.
On August 10, 2017, the apex court declined the plea of Sahara chief Subrata Roy to put on hold the auction of Aamby Valley and allowed the liquidator to go ahead with the auction.
(This story has not been edited by NDTV staff and is auto-generated from a syndicated feed.)