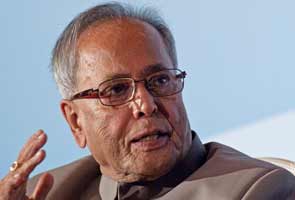 Highlights
If you missed our coverage, here are the top 10 stories of the day.
New Delhi:
Accusing Standard and Poor's of not being "transparent", a senior finance ministry official on Tuesday said India's economy was in a much better shape than what is being perceived by the global rating agency.

"You cannot judge us on a few parameters. We think we are in a much better condition than they think we can be," said R Gopalan, Secretary, Department of Economic Affairs.


On Monday, the rating agency had cited economic slowdown and political roadblocks to policymaking to warn that India could be the first BRIC nation to lose investment-grade rating.

According to Gopalan, the finance ministry had told S&P representatives that their process of rating was "not transparent".

"We had also asked them to share with us their findings before the ratings are assigned so that we can explain our point of view.


We don't seem to be getting transparent answers," he said.
Finance ministry officials had intensive discussions with S&P representatives in April. Shortly after, S&P cut its outlook on the country's sovereign rating of 'BBB-' to negative from stable in April.
Gopalan said the issue would be discussed with S&P shortly.
Finance minister Pranab Mukherjee has rejected the latest S&P report. The government was fully seized of the situation, he had said on Monday, hours after the ratings agency's report came out. He had also expressed confidence that there would be a turnaround in economic growth prospects in the coming months.