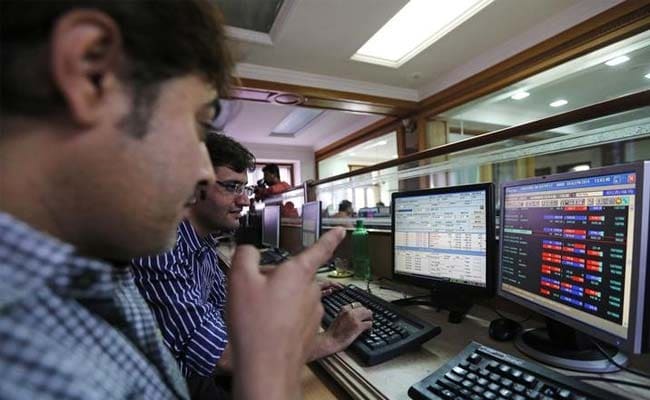 Domestic stock markets registered strong gains on Thursday driven by buying interest in banking, financial services and metal shares, continuing a rally after a day's halt following five straight days of gains. The Sensex index rose as much as 1.31 per cent - or 477.29 points - to touch 36,806.30 during the session. The broader Nifty 50 benchmark climbed up 1.22 per cent to 10,836.85 at the strongest level recorded during the session. Strength across most sectors supported the markets, however selling pressure in consumer goods stocks limited the upside.
Optimism about the corporate earnings season along with hopes of economic recovery supported investor sentiment, according to analysts.
The Sensex ended 408.68 points higher at 36,737.69, and the Nifty settled at 10,813.45, up 107.70 points from its previous close. Both indices clocked their highest closing levels recorded since March 6.
In the 50-scrip Nifty basket, 35 stocks finished the day stronger. Top percentage gainers were Hindalco, HDFC, SBI, Bajaj Finance and Tata Steel, ending between 3.26 per cent and 6.58 per cent higher.
On the other hand, Bharti Infratel, Coal India, Tech Mahindra, ONGC and Hero MotoCorp, settling with gains of between 0.85 per cent and 1.94 per cent, were the top Nifty losers.
HDFC, Reliance Industries and HDFC Bank were the biggest boosts to the Sensex, together accounting for a gain of more than 200 points in the index.
The Nifty Bank index - which measures the performance of 12 major lenders in the country including SBI and HDFC Bank - ended 1.43 per cent higher, having risen as much as 1.83 per cent during the session. The Nifty Financial Services index rose 1.58 per cent for the day. Financial stocks hold a weightage of more than 34 per cent in the Nifty 50 index.
Investors look forward to another earnings season, even as COVID-19 cases - both at home at abroad - continue to soar.
Tata Consultancy Services (TCS) shares declined as much as 1.13 per cent during the session before ending down 0.60 per cent at Rs 2,204.35 apiece on the BSE. The IT major will kick off the corporate earnings season by reporting its financial results for the April-June period later in the day.
Analysts also awaited official data on inflation as well as industrial production due on Friday.
Many economists have warned of recession in India due to the fallout from the coronavirus pandemic-triggered lockdown. The government has suspended the release of inflation readings for April and May, and industrial output for April, due to inadequate data collection owing to lockdown restrictions.
Meanwhile, India reported nearly 25,000 new infections as of Thursday morning, taking the total to 767,296 and deaths to 21,129, health ministry data showed.
Equities elsewhere in Asia moved higher, with MSCI's broadest index of Asia Pacific shares outside Japan last seen trading 0.70 per cent higher, while Japan's Nikkei 225 benchmark was up 0.40 per cent.
China's Shanghai Composite, Hong Kong's Hang Seng and South Korea's KOSPI indices rose 1.39 per cent, 0.31 per cent and 0.42 per cent respectively.
The E-Mini S&P 500 futures were up 0.02 per cent at the time, indicating a flat to positive start for US markets on Thursday.
European shares started Thursday's session on a mixed note. The United Kingdom's FTSE benchmark was last seen trading 0.53 per cent lower, while France's CAC and Germany's DAX indices were up 0.20 per cent and 1.51 per cent respectively.
(With inputs from agencies)