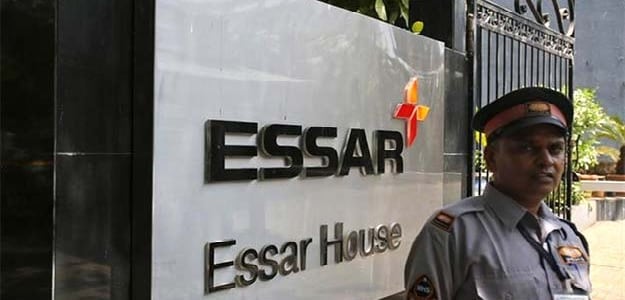 New Delhi
: Russia's top oil producer Rosneft on Wednesday said it has reached a preliminary agreement to buy a 49 per cent stake in Essar Oil and the deal is likely to be concluded by June.
Rosneft has concluded due diligence of Essar Oil, which operates the country's second biggest private sector oil refinery at Vadinar in Gujarat.
"We had constructive discussions with management of Essar. We achieved preliminary agreement on the terms and procedure," Rosneft CEO Igor Sechin told reporters after meeting Essar directors Prashant Ruia and Ravi Ruia here.
Essar Oil owns India's second largest single site refinery, having a capacity of 20 million tonnes per annum and also has a network of petrol pumps as well as coal-bed methane (CBM) blocks.
"We have to go to obtain all the permits (for the acquisition)," Mr Sechin said speaking through a translator.
"Transaction will be completed by June 2016."
Prashant Ruia said Rosneft on Wednesday confirmed its intention to acquire 49 per cent equity interest in Essar Oil Ltd.
"Rosneft has completed satisfactory due diligence of Essar Oil," he said. "The parties intend to close the transaction by June 2016 following the execution of mutually agreed binding documents and after receipt of necessary approvals."
The Russian firm in a statement said Mr Sechin has held negotiations with the management of Essar.
"Preliminary mutual understanding has been achieved on the timing and structure of a deal to buy into the equity of Essar Oil Ltd."
"The parties intend to sign and close the transaction by the end of June 2016 upon obtaining all necessary permits," it said.
Also, the Russian firm will also supply 10 million tons a year of crude to Essar Oil's 20 million tons per annum Vadinar refinery in Gujarat for 10 years.
"In addition an agreement on crude oil deliveries to commence this year has also been achieved," Rosneft said.
Rosneft, the world's top listed oil producer, and Essar Oil & Gas Ltd/Essar Energy Holdings Ltd, companies incorporated and managed under the laws of Mauritius, had in July last year signed a non-binding Term Sheet.
The promoter Ruia family in July last year held 90.5 per cent of Essar Oil, of which 65.6 per cent was in the form of overseas depository shares. The company has since been delisted through a share buyback.
Rosneft is majority owned by the Russian government with BP Plc holding an under 20 per cent stake and public shareholding at around 10 per cent.