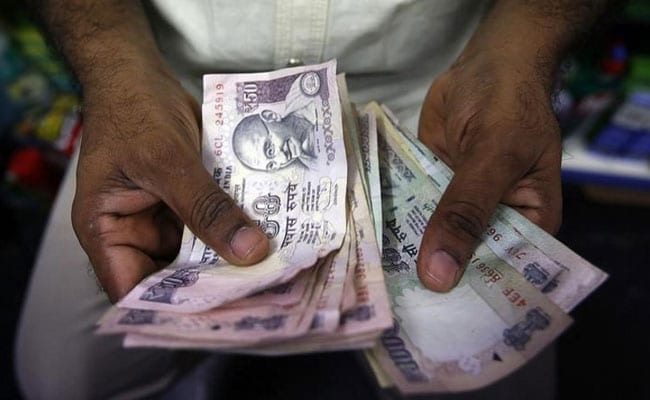 The rupee strengthened sharply against the dollar on Friday, rising to 63.78 against the dollar, a one month high. Including Friday's gains the rupee has surged nearly 0.75 per cent in two days from a three-week low of 64.26 hit on Wednesday. Traders said that selling of the US currency by exporters and banks lifted the rupee. Also, the dollar turned weaker against major currencies on Friday, further boosting the rupee. The rupee had closed at 64.05 against the US dollar on Thursday. Reduced expectations for another US Federal Reserve interest rate hike this year helped drive down the dollar to its lowest in more than 2-1/2 years on Friday.

Here Are 5 Things To Know About Rupee's Surge Against The US Dollar
1) The dollar index, which tracks the greenback against a basket of six major currencies, fell to a low of 91.011 on Friday, its weakest since January 2015.
2) The European Central Bank also raised its economic growth forecast for this year, which boosted the euro. The euro rose 0.12 percent to $1.2036 on Friday. Asian currencies like Yen, South Korean won and Singapore dollar also gained against the dollar.
3) Continued buying of Indian debt by foreign institutional investors also supported the local currency. In this year so far foreign investors have pumped in nearly $20 billion in Indian debt market.
4) Bond yield rose for the fifth straight session on Friday on geopolitical tensions. The 10-year benchmark government bond yield closed at 6.543 per cent on Friday, a level last seen on 28 August, against Tuesday's close of 6.515 per cent. Bond yields and prices are inversely co-related.
5) The rupee has surged over 6 per cent against the US dollar this year, boosted by strong inflows into debt and equity markets and a falling trend in inflation.