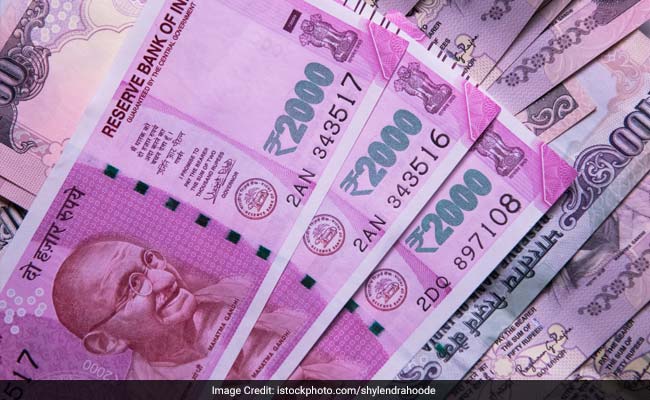 Highlights
Rupee surged to a two-year high of 63.73 against dollar
Including today's gains, rupee has risen more than 6% this year
Falling inflation and increasing foreign flows has boosted rupee
Indian rupee surged to a two-year high of 63.60 against the dollar today before closing at 63.70. The rupee had closed at 64.07 per dollar on Tuesday. The rupee has been one of the best performing currencies in the world, surging over 6 per cent year to date against the US dollar. Apart from strong foreign inflows into the domestic capital markets, falling current account deficit and prospects of higher economic growth has also boosted the rupee. "The structural story for India remains pretty strong," said David Cornell, chief investment officer of London-based Ocean Dial Asset Management, which argues India and other emerging markets will outperform over the next 12 months.
Rupee gained further momentum after the Reserve Bank of India cut its key lending rates by 25 basis points, as expected by the market. Despite the rate cut, interest rate differential between Indian and developed market remain substantially higher, which has helped to attract inflows into domestic capital markets.
Five Things To Know About The Rupee's Surge:
1) The rupee's rise comes in the backdrop of a surge in overseas inflows into the domestic stock and bond markets. Indian capital markets have attracted around $30 billion inflows so far this year.
2) Boosted by the inflows, the domestic stock markets have hit multiple highs this year. The Nifty is also one of the best performing markets in Asia rising over 23 per cent so far this year.
3) Experts say that from hereon, the inflows would determine the level of rupee this year.
4) Lower inflation, falling current account deficit and prospects of higher economic growth have also boosted the rupee. The
IMF in its latest update
has said that India's economic growth is likely to rebound to 7.2 per cent this year and 7.7 per cent next year, aided by several reform measures announced by the government. The current account deficit has narrowed to just 0.6 percent of GDP from a record 4.8 per cent in 2013, while foreign exchange reserves hit a record high of $389 billion as of July 14.
5) Globally, the dollar has shown a weakening trend. Recently, it hit a 15-month low against a basket of six major currencies. US political woes and lukewarm economic data pushed the dollar to multi-year lows and dampened expectations of another Federal Reserve rate hike this year. Though recent data on Friday showed growth in the world's largest economy picked up in the second quarter, but labour costs rose less than expected, stoking concerns that inflation will remain low. Hopes that the Trump administration will be able to push through tax reforms and economic stimulus in the near future, which are seen as dollar-positive factors, have also faded amid the political turmoil in the US.