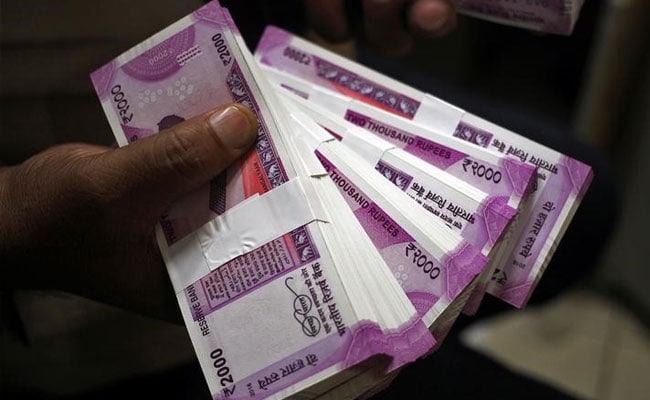 The rupee staged a sharp rebound on Friday, rising to 68.37 against the US dollar. The currency had closed at 68.73 the previous day, after falling to a new record low of 68.87.

Traders attributed the rupee's rebound on Friday to intervention by the Reserve Bank of India in the forex market after the Indian currency fell to around 68.72 per dollar in early trade, approaching Thursday's closing level, according to news agency Reuters.

But analysts say that the rupee will remain under pressure given the dollar's recent resurgence.

"There are rampant speculations that the RBI will like to protect the rupee at 68.85 levels. But if the dollar index maintains strength and other major competitive Asian currencies like the Yen and Chinese Yuan continue to depreciate, then it may not make any economic and strategic sense to artificially inflate our currency through spending reserves in such uncertain times," said Abhishek Goenka, founder and CEO of India Forex Advisors.

"Rupee is already overvalued on a relative basis. We expect the dollar to make fresh highs sooner or later with mild intermediate corrections. We expect rupee to move towards 70 possibly in a month's time."

Emerging markets, including the rupee, have sold off this month amid speculation that US President-elect Donald Trump's policies of tax cuts and higher infra spending will mean a quicker pace of monetary tightening by the Federal Reserve.


This has driven US bond yields sharply higher, making dollar assets attractive amid major re-pricing of assets, with investors rushing to buy US stocks and the dollar, while dumping emerging market assets. The rupee has fallen over three per cent since Mr Trump's win.
Selling of domestic equities by foreign investors has also contributed to the rupee's fall. Foreign investors have sold nearly Rs 15,000 crore of Indian equities since Mr Trump's election win. Economists have cut their forecasts for GDP growth, fearing hit to the Indian economy in the third and fourth quarters in the wake of demonetisation. This has also hurt the domestic market sentiment.
The rupee's weakness will impact investment by foreign investors in Indian equity markets, said Sanjay Sinha, founder of Citrus Advisors.
Anindya Banerjee, associate VP for currency derivatives at Kotak Securities, had earlier said that he expects the rupee to slide to 69.30 levels in 1-2 months. "Over 7-8 months, we could see the rupee at 70.50-71," he said.
(With agency inputs)