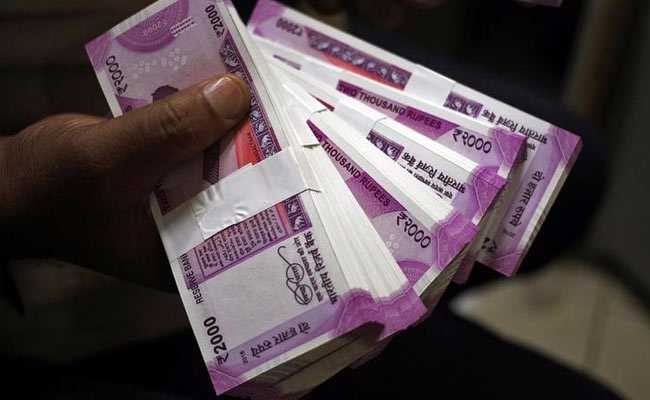 Highlights
Rupee less than 60 paise away from its all-time low against dollar
Possibility of rupee heading towards 70 a dollar increasing, say experts
On Wednesday, rupee closed at 18-month low 68.42 against dollar
The rupee on Friday edged higher to 68.15 against the US dollar, extending its recovery after falling to 18-month low 68.42 on Wednesday. Despite the brief recovery, the rupee is not far away from its all-time low of 68.87 vs US dollar, recorded in November 2016. Besides outflows from domestic capital markets, a rising dollar and a surge in global crude prices have weighed on the rupee. The rupee is down over 6 per cent against the US dollar so far this year. Forex advisory firm IFA Global says that the possibility of rupee heading towards 70 per dollar is increasing. There is a still room for further depreciation from current levels, it adds.
Here are 10 reasons why the rupee is falling against the US dollar:
Rising crude oil prices are putting pressure on the rupee as India imports more than 80 per cent of its crude oil requirement. Amid tight supply and geopolitical concerns, global crude oil prices breached the $80 dollar mark last week. In the past 12 months alone, crude oil prices are up 50 per cent, supported by supply cuts from major oil producing countries.

Though petrol and diesel prices in the country are market-determined, the government still provides a subsidy for kerosene and cooking gas. According to estimates of global financial services major Nomura, every $10 per barrel rise in the price will impact India's fiscal balance by 0.1 per cent and current account balance by 0.4 per cent of GDP.

Every $10 per barrel hike in crude oil price could also increase domestic retail inflation by 0.6-0.7 percentage points, Nomura estimates.

Driven by faster hikes in fuel prices, consumer price inflation accelerated in April to 4.58 per cent, after easing for three straight months.

Some analysts have said that the RBI may adopt hawkish commentary in June, highlighting upside risks to inflation.

Higher inflation, concerns over fiscal deficit and hawkish stance from the RBI have driven up bond yields, hurting bond prices.

Global funds, according to Bloomberg estimates, have pulled $3.5 billion from Indian bonds so far this year. India needs robust dollar inflows to help bridge its widening current account deficit and support the rupee, say analysts.

The dollar's broad surge against other major currencies has also hurt the rupee. The yield on the most widely watched bond rate in the world - US 10-year Treasury notes - hit the 3 per cent threshold on expectations of faster Federal Reserve rate hikes and optimism about US economic growth. Higher US rates tend to boost the dollar.

Meanwhile, domestic petrol and diesel rates have been hitting new highs amid weakness in the rupee.

This has led to pressure on the government for cutting excise duty to bring down the fuel prices. But cutting taxes could stretch government finances.
Post a comment