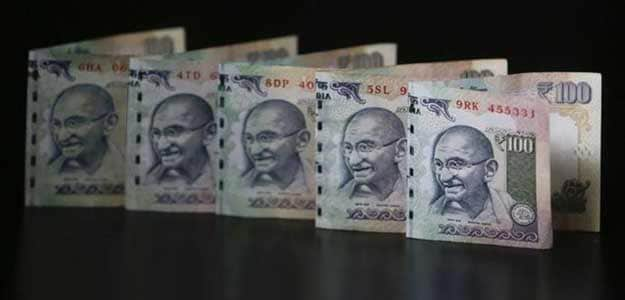 The Indian rupee has had a rough year so far. It hit a record low of 68.85 per dollar on August 28 before staging a dramatic recovery, which coincided with Raghuram Rajan taking over as the Reserve Bank governor.

After a brief recovery, when it stabilized to 60-61 per dollar, the rupee is witnessing fresh bouts of weakness. On Tuesday, the rupee traded lower for a fifth straight session, breaching the key 63.50 levels. The rupee is now trading at a two-month low.

Rohit Srivastava of Sharekhan told NDTV that the rupee is headed to 74/75 per dollar. (Watch the full interview)

"You have started another move up, which is likely to make new highs. Rupee is likely to go above the 68-69 mark...anywhere between 74 and 78 in six months," Mr Srivastava said.

Other analysts did not agree with Mr Srivastava's extreme forecast, but said the rupee will weaken further.

Manishi Raychaudhuri of BNP Paribas Securities told NDTV that in the near term (till early or mid-December), the rupee will trade marginally lower.

Fears that the US Federal Reserve would start winding down its stimulus as early as next month, after strong jobs report, is the immediate trigger for rupee weakness. An early tapering may halt the flow of liquidity to emerging markets like India and may even lead to a reversal of funds.

India needs dollars to fund its current account deficit, so a reversal in funds will pressure the rupee.

Locally, two RBI initiatives to support the rupee might come to an end this month, Mr Raychaudhuri said.
In August, the RBI took oil companies, the biggest purchasers of dollars, out of the open market through a swap deal. A month later, the central bank struck a swap deal with banks for foreign currency deposits (FCNR (B)) that have so far fetched the RBI nearly $17.5 billion.


"These two strong measures, which have reduced the demand of dollars and had ensured the inflow of dollars, have a finite shelf life," Mr Raychaudhuri said.
There might be short term weakness in forex markets, but a repeat of the panic seen between May and August is unlikely, analysts said. That's because the government's strategy to contain trade deficit has worked in recent months. Even in the festive month of October, trade deficit of $10.56 billion was well under control.
"The fundamental thing, which contributed to the fair value of the rupee in the long run, seems to be working fine," Mr Raychaudhuri said.
Besides, analysts are not ready to underestimate the firepower of the Reserve Bank under Mr Rajan, who has earlier surprised markets with unexpected actions.
"The RBI has shown its willingness to come with extraordinary measures to stabilize the currency," Mr Raychaudhuri said.
However, Mr Srivastava maintained that there are definite signs that the rupee will weaken considerably from current levels.
"The rupee kept creeping up all of last year - all the way from 52 to 68 - but market only responded or people panicked only after 60," Mr Srivastava concluded.