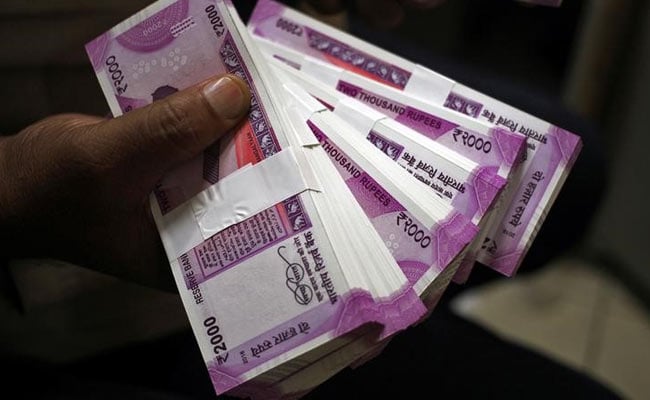 The rupee staged a sharp intra-day recovery today, rising to 64.97 against the
US dollar (USD)
today. The rupee had hit 65.19 against the US dollar at its lowest point of the day. The rupee had closed at 65.01 against the US dollar on Wednesday. Yesterday, the rupee had made a smart comeback to end up 49 paise, or 0.75 per cent, at a fresh one-week high of 65.01, with investors taking a bullish stance on the economy even as the RBI kept key rates unchanged.
5 Things To Know About Rupee-Dollar (INR-USD) Trade Today
1) Traders attributed the early weakness in the rupee to fresh demand for the American currency from importers and banks. Traders said the dollar's renewed strength against other currencies overseas weighed on the rupee.
2) According to latest data points, the US economy is seen to be gradually gaining traction, which is pushing up the dollar.
3) The US dollar has rallied on growing expectations that the Federal Reserve will hike interest rates later this year, according to a Reuters poll. The poll also showed market participants turned bearish on the Indian rupee for the first time in nearly nine months after economic growth unexpectedly cooled to its slowest pace in three years.
4) The Reserve Bank of India acknowledged the weaker outlook on Wednesday, cutting its end-March projection for gross value added - the indicator of economic growth it prefers - to 6.7 per cent from its previous forecast of 7.3 per cent.
5) Indian stock market slipped today after four straight sessions of gains, as investors booked profits in oil refiners amid a lack of fresh triggers after the central bank kept rates unchanged in a move that was widely expected. The Reserve Bank of India held its policy rate steady near seven-year lows on Wednesday after inflation surged, but looked to prop up the cooling economy by spurring banks into lending more.
(With Agency Inputs)