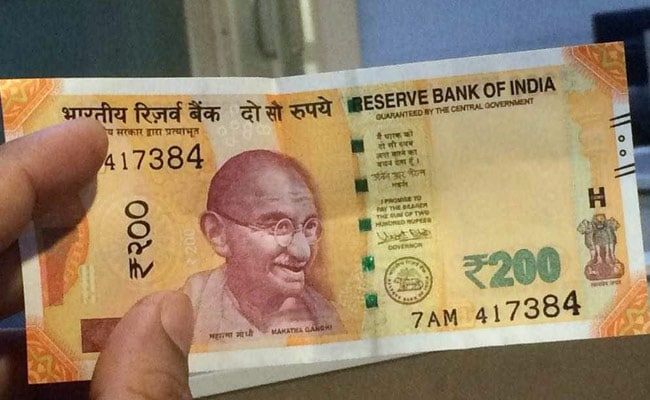 Extending its
recent decline
against the US dollar, the rupee started Friday's session on a lower note against the greenback. The rupee fell by as much as 36 paise to 67.98 against the US dollar in morning trade on Friday. At this level, just two paise from the 68 level, the rupee marked a three-day low against the US dollar. Losses for the rupee came a day after the dollar strengthened against a group of currencies, after the European Central Bank signalled interest rate hikes were a long way off. At 10:47 am, the rupee was trading at 67.92 against the greenback. On Thursday, it had gained 3 paise to end at 67.62 against the US dollar, cutting short its two-day decline.
Here are 10 things to know:
1. The European Central Bank held off on rate hikes. The central bank's unexpectedly dovish decision overshadowed its statement that it aimed to wrap up its crisis-era stimulus programme at the end of this year. The ECB now plans to reduce monthly asset purchases between October and December to 15 billion euros until the end of 2018 and then conclude the programme.
2. The US
Federal Reserve
, on Wednesday, decided to raise rates by a quarter of a percentage point and indicated additional hikes this year than anticipated previously. That triggered a surge in the dollar, which added to headwinds for the rupee.
3. Analysts say the rupee may touch 68 levels against the US dollar soon. With the much awaited Fed and ECB events now behind, all eyes are now on a key
OPEC (Organization of the Petroleum Exporting Countries)
meeting in Vienna on June 22-23, to decide whether a pact curbing output needs to be adjusted in order to rein in oil prices that topped $80 a barrel last month.
4. Back home, macroeconomic data earlier this week showed a widening in current account deficit and rising inflation worries. (
Retail inflation, IIP
,
wholesale inflation
)
5. "India's inflation, trade and current account numbers are putting pressure on Indian currency... In a year full of elections in states as well as center, in case of any political uncertainty, situation is not handled deftly, it can result into sharp bout of nervousness on prospects of Indian currency and result in sharp depreciation of the Indian currency," said VK Sharma, head PCG and capital market strategy at HDFC Securities.
6. "Rupee is having strong support at near 68.86, the top of November 2016. Any fall below this strong support could extend fall to 70," Mr Sharma added.
7. The dollar index, which measures the greenback against a basket of six major currencies, rose 0.3 per cent to 95.079. It hit its highest in over seven months earlier in the session.
8. "Dollar has strengthened to hit 31 week high crossing 95 on back of strong jobless claims data coupled with ECB announcing to end the massive stimulus measures. Ahead of the OPEC meeting next week, rupee is expected to be under pressure with all indicators of dollar strengthening, rupee could see 68.15 levels but on intervention strengthen to 67.40/50," said Salil Datar, CEO and executive director, Essel Finance VKC Forex.
9. "In case OPEC does not agree to increase supply, rupee can see a further fall," Mr Datar added.
10. Foreign portfolio investors (FPIs) sold shares worth Rs 1,372.84 crore on Thursday, according to provisional data from the stock exchanges. Meanwhile, the stock markets were under pressure on Friday. At 11:15 the BSE Sensex was up 37 points at 35,637 while the NSE Nifty was up 15 points at 10,823, amid
choppy trade
.
(With agency inputs)