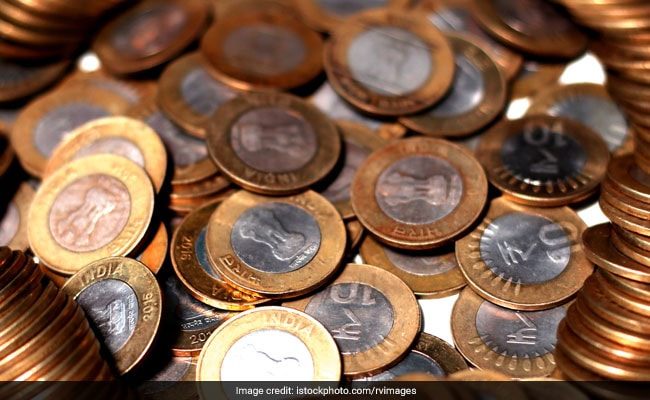 The rupee wiped off early gains against the dollar and fell over 0.40 per cent to an intraday low of 65.75 - its lowest level since March 15, 2017. A fresh spell of month-end dollar demand from importers and banks and a higher greenback overseas weighed on the rupee. Weakness in the equity market also impacted sentiments. The Sensex, which opened 150 points higher on Wednesday, was down over 100 points as of 3:00 pm. In the last seven trading sessions, the Sensex has corrected over 1,200 points owing to a continuous selloff by foreign institutional investors.
Foreign investors have sold stocks worth Rs nearly 7,000 crore so far this month. Concerns over weak economic growth and the government's proposed stimulus plan have worried investors, traders say. The
government is considering a plan to spur growth
with additional spending of Rs. 50,000 crore, news agency Reuters reported, citing sources. The additional spending could increase fiscal deficit and derail the fiscal consolidation roadmap set by the government previously.
Overseas, the US dollar traded higher against a basket of currencies, which was underpinned by remarks from Federal Reserve Chair Janet Yellen on the need to continue with rate hikes. Higher interest rates tend to boost the greenback and push bond yields up, putting pressure on other currencies as well as dollar-denominated commodities such as gold.
The euro was seen licking its wounds amid political uncertainty after the German election. (With agency inputs)
At 3:00 pm, the rupee traded 0.38 per cent lower at 65.69 against the dollar.