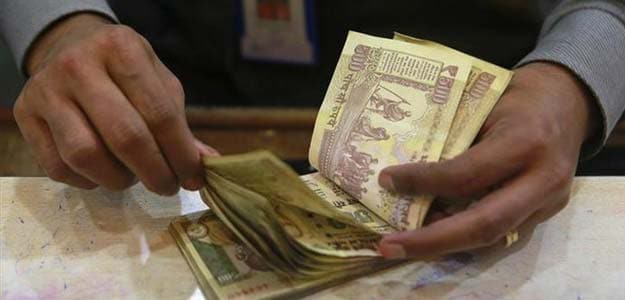 The Indian rupee hit a new record low at 63.77 on Tuesday surpassing the previous record low of 63.30 hit on Monday. This is the third consecutive session when the rupee has surpassed previous lows.

The partially convertible rupee traded at 63.76 as of 09.03 a.m. falling 1 per cent against Monday's close of 63.13.

The rupee, which has fallen more than 13 per cent against the U.S. dollar so far this year, is poised to breach the 64 mark according to rates in the non-deliverable forward (NDF) market. The dollar-rupee 1-month NDFs surged in New York trade to close at 64.53-58.

Traders did not cite any significant RBI intervention on Monday even as the currency fell 2.3 per cent. Dealers cite continued dollar demand from state-run banks for oil, defence and other interest payments.

Majority of the decline in the rupee has come after the U.S. Federal Reserve hinted in May that it would begin slowing its pace of quantitative easing.


The Reserve Bank of India has proven unable to stem the rupee's selloff, despite intervention and curbs on outflows from companies and individuals, which have dented India's stock and bond markets.
The government continues with incremental steps, banning duty-free import of flat-screen televisions. The RBI raised cap on foreign direct investment in asset reconstruction companies.
(With inputs from Reuters)