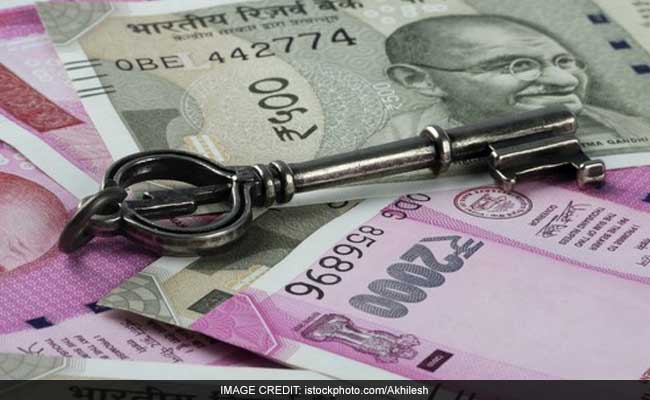 Mumbai
: The rupee hit a 16-month peak against the dollar and bonds rallied the most in two weeks on Wednesday on hopes of a less hawkish tone on interest rates by the Federal Reserve at the end of its two-day policy meeting later in the day.
The stock market however ended nearly unchanged a day after the broader NSE index hit a record high and the benchmark BSE index hit two-year highs.
The benchmark 10-year bond yield fell as much as 9 basis points before ending the day at 6.83 per cent, its lowest since March 3, bolstered by a strong currency ahead of the US central bank meeting and on short covering, traders said.
The February consumer inflation that came largely in line with expectations after market hours on Tuesday added to the positive sentiment.
The positive momentum came after results over the weekend showed that the ruling Bharatiya Janata Party (BJP) scored an overwhelming win in the key state of Uttar Pradesh. The victory was widely seen as a strong endorsement of Prime Minister Narendra Modi's agenda.
Foreign investors net bought Rs 4,100 crore ($625.76 million) worth of shares on Tuesday, according to BSE data. That marked the biggest single-day net purchase since February 17, according to Thomson Reuters estimates.
This helped the rupee climb as far as 65.41 per dollar on Wednesday, its strongest since November 2015, ending the day at 65.71 compared with its previous close of 65.80.
The Reserve Bank of India stepped in for a second straight day to cap gains, two traders said.
Stock markets were largely flat, with the Nifty ending down 0.02 per cent and the Sensex 0.15 per cent lower.
The Fed is widely expected to raise its benchmark interest rates, but investors are keen on reading the tone of the statement to gauge how much more tightening will happen this year.
Worries about the US central bank and concerns about domestic share valuations could cap further gains in equities, analysts said, even as broader sentiment remains positive.
"The market is definitely in a bullish phase but it is difficult to say how long the positive effect of BJP's win will last," said Mugilan K, deputy manager of research at Cholamandalam Securities.
IT stocks fell on worries about the stronger rupee. Tata Consultancy Services Ltd dropped 2.5 per cent, while Infosys Ltd fell 2.4 per cent.
($1 = Rs 65.5250)
© Thomson Reuters 2017