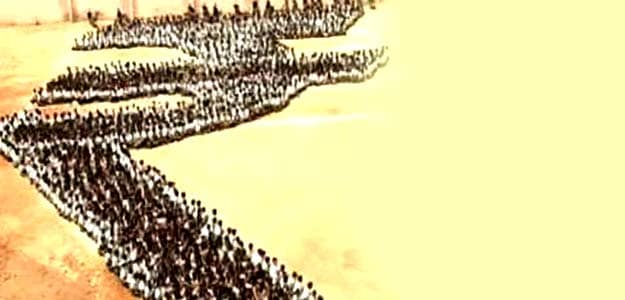 Mumbai:
The rupee strengthened to its highest level in two-and-a-half months on Friday, gaining for a second straight week, as the government's decision to partially deregulate diesel and a broad risk-on sentiment globally boosted the currency.

The government's move, which came on Thursday, continued to push up the local unit as it would help bring down the country's yawning fiscal deficit in the medium to long term.

Traders said a broad risk-on mood following strong data in the world's two biggest economies also cheered the rupee.

World shares hit a 20-month high as encouraging data from the US and China boosted prospects for the global economy, while the yen hit new lows ahead of next week's Bank of Japan meeting.

"The mood swing has happened for the better and we see the sellers (rupee) in a state of panic. However, some buyers are not letting the opportunity go and buying for the very near term," said Satyajit Kanjilal, chief executive at Forexserve, a forex and fixed income consultancy firm.

"The USD/INR overall has turned lower after the breakdown below the key support at 54.50 on Thursday. Therefore, this could be the beginning of a most unexpected rally taking the dollar all way down to 51.50 and then may be even lower," Mr Kanjilal said.

Traders said dollar bids from oil firms prevented the rupee from gaining further.

The partially convertible rupee closed at 53.71/72 per dollar. The unit had closed at 54.3850/3950 on Thursday.


The unit rose for a second straight week, gaining 1.9 per cent, its biggest weekly gain in four months.
Bombay Stock Exchange's 30-scrip index Sensex closed above 20,000 for the first time in two years on Friday, led by gains in state-owned oil and gas companies.
Traders will monitor share moves for foreign fund flows heading into the monetary policy later this month, when the Reserve Bank of India is widely expected to cut rates by 25 basis points, a Reuters poll found.
In the onshore forwards, the six-month premium rose to 185.75 points from 182.5, while the one-year premium rose to 338.25 points from 333.75 on Thursday.
In the offshore non-deliverable forwards, the one-month contract was at 53.95, while the three-month was at 54.52.
In the currency futures market, the most-traded near-month dollar/rupee contracts on the National Stock Exchange, the MCX-SX and the United Stock Exchange all closed at around 53.86 with a total traded volume of $7.44 billion.
Copyright Thomson Reuters 2013