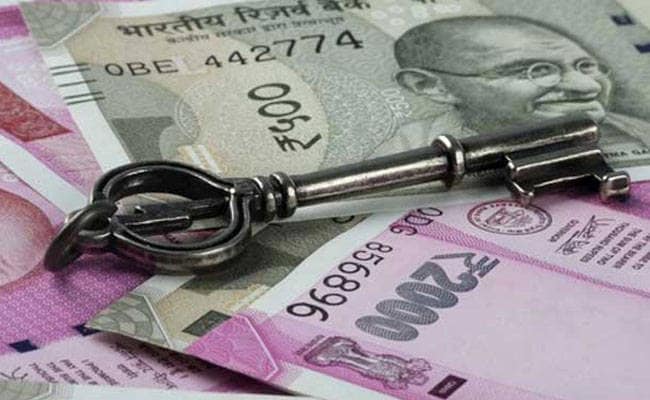 Highlights
INR falls to an intraday low of 65.43 against the dollar
This was rupee's lowest level against greenback since March 24, 2017
It touched a one-month high of 63.77 against the dollar on September 8
The rupee fell to its lowest level in six months against the dollar today. It fell to an intraday low of 65.45 against the dollar, its lowest level against the greenback since March 24, 2017. Including today's fall, the rupee has fallen nearly 2.5 per cent in the past two weeks. The rupee touched a one-month high of 63.77 against the dollar on September 8. Concerns over weak economic growth and uncertainty over the government's implementation of reform measures hit foreign investor sentiment. Meanwhile, weak equity markets also hurt the sentiment. The BSE benchmark Sensex has fallen nearly 900 points or 3 per cent in three trading sessions including today.

Here 10 things to know about the rupee slide:

1) The government is considering a plan to spur growth with additional spending of Rs 50,000 crore, news agency Reuters reported, citing sources. The additional spending could increase fiscal deficit and derail the fiscal consolidation roadmap set by the government previously.

2) The extra spending was estimated to widen the fiscal deficit for the financial year ending next March to 3.7 per cent of GDP from a budgeted target of 3.2 per cent, the Reuters report said.

3) Concerns over weak macroeconomic fundamentals have led to foreign investors pulling out money from Indian equities. In this month so far, foreign investors have sold stocks worth $359 million in Indian market.

4) "There is panic among foreign investors on fiscal stimulus and growth," said one dealer at a foreign bank.

5) According to latest RBI data, India's April-June current account deficit widened to 2.4 per cent of gross domestic product, or $14.3 billion - its highest in four years - as imports surged.


6) The Federal Reserve last week announced a plan to start shrinking its balance sheet in October and signalled one more rate hike later this year.
7) The announcement of another interest rate hike this year by the US central bank took the markets by surprise as a series of poor inflation readings had dampened expectations for such a step.
8) Higher interest rates tend to boost the greenback and push bond yields up, putting pressure on other currencies as well as dollar-denominated commodities such as gold.
9) The Fed's announcement brightened the outlook for the dollar, helping push the greenback to near two-month highs against a basket of global currencies and eroding the appeal of emerging market assets.
10) The rupee closed at 65.44 against the dollar on Tuesday.

(With inputs from agencies)