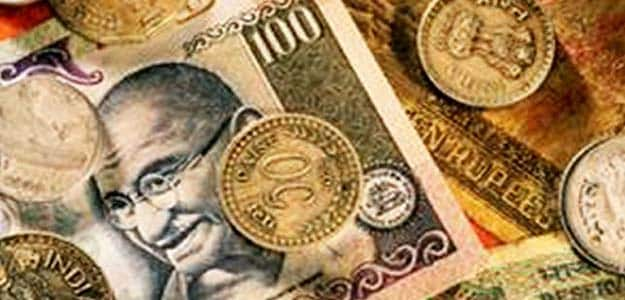 The rupee fell for a second session on Friday, as the euro gave up its early gains and local stocks fell after the country's largest lender reported earnings below expectations.
The local unit, which traded in a tight range for most of the session, fell after State Bank of India posted its smallest profit increase this year, sending local stocks sharply down.
The Sensex ended 0.86 per cent lower.
The rupee fell for a second straight week, marking its fourth week of decline in five, highlighting its vulnerability to global uncertainties after the euphoria over economic reforms ebbed.
Sentiment on the Indian rupee has turned bearish once again after some signs of optimism in the last two months, a Reuters' poll of currency strategists showed.
"The rupee likely to weaken further on global dollar strength and may touch 55.20 or 55.85 in short term," said Hari Chandramgathan, a senior foreign exchange dealer with Federal Bank.
He, however, said the rupee may find some support around 55 to a dollar.
The partially convertible rupee closed at 54.75/76 per dollar, 0.7 per cent weaker than its previous close of 54.36/37. For the week, it ended 1.7 per cent lower.
The euro extended losses to hit a two-month low against the dollar and a fresh one-month trough versus the yen on Friday as investors sold the single currency on grim economic prospects and uncertainty over aid to Greece and Spain.
Dealers, however, hope for some near-term dollar inflows after the government allowed companies to borrow overseas to bid for telecom spectrum at an auction that begins Monday.
Factory data for September as well as headline inflation data for October next week will be watched for cues.
In the offshore non-deliverable forwards segment, the one-month contract was at 55.01 while the three-month was at 55.57.
In the currency futures market, the most-traded near-month dollar/rupee contract on the National Stock Exchange and the MCX-SX closed around 54.82 with a total traded volume of $4.6 billion.
Copyright @ Thomson Reuters 2012