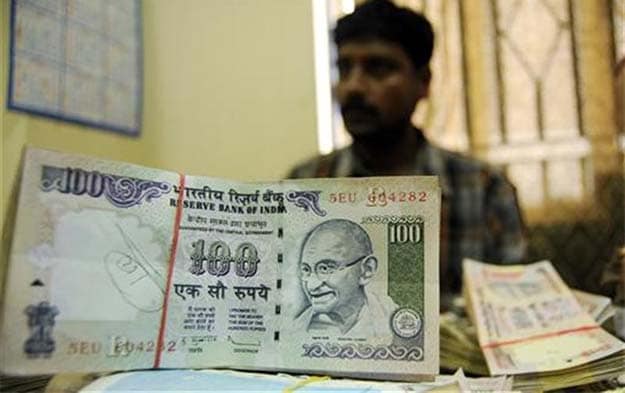 Mumbai:
The rupee ended largely steady on Wednesday as strong dollar sales on hopes of a fiscally prudent budget were offset as shares retreated from record highs to fall for a second consecutive session.
Hopes about the budget were reinforced after the government issued an economic survey report calling the fiscal situation worse than it appears and hinted at tough measures to shore up public finances and reduce inflation.
Traders said a fiscally prudent government and medium- to long-term measures to bring in foreign direct investment into the country were likely to be big positives for markets.
Finance Minister Arun Jaitley will present the new government's first full budget at 11 a.m. on Thursday.
"All economic numbers will be watched keenly by the markets. Foreign exchange players will be keener on the announcements which have the potential to attract foreign fund inflows," said Hari Chandramgethen, head of foreign exchange trading at South Indian Bank.
"The pair can test 59.25 levels in case of positive announcements; while on the topside 60.40 should hold."
The partially convertible rupee ended at 59.75/76 per dollar compared with 59.78/79 on Tuesday, after trading in a range of 59.67-59.9350.
Dollar sales from foreign banks, which traders attributed in part to expectations of a positive budget, offset a second consecutive losing session in shares amid concerns markets may have risen too strongly after hitting record highs on Tuesday.
In the offshore non-deliverable forwards, the one-month contract was at 59.99, while the three-month was at 60.58.
Copyright: Thomson Reuters 2014