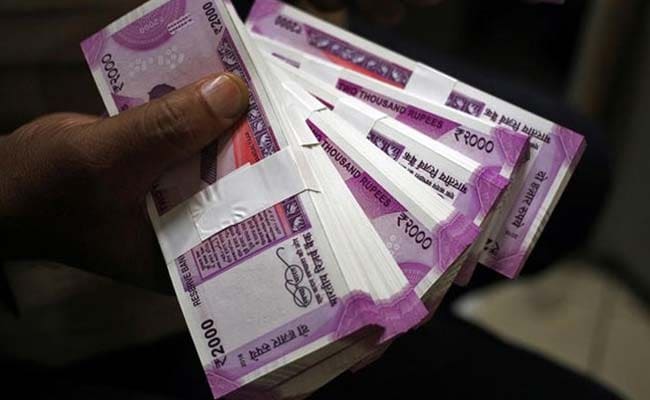 The embattled rupee on Wednesday plunged by 37 paise or 0.54 per cent to close at a 19-month low of 68.61 against the US dollar. Growing crude oil prices led to the fear of a widening current account gap and an increase in inflation, reported news agency Press Trust of India (PTI). This is the lowest closing for rupee against the US dollar since November 24, 2016, when it had settled at 68.73. The Rupee dived to a fresh intra-day low of 68.68 against the dollar in afternoon trade, prompting the Reserve Bank of India to intervene. After a short break, crude oil prices rebounded after the US asked its allies to end all imports of Iranian oil by a November deadline. Concerns over supply disruptions in Libya and Canada also flared up the prices.

Here are the key things about movement in the rupee against the US dollar:
1. Brent crude futures were trading up 0.5 per cent at $76.78 a barrel in early Asian trade. The currency market was nervous after RBI painted a gloomy picture of the banking sector in its bi-annual financial stability report. Higher inflation, concerns over fiscal deficit and hawkish stance from the RBI have driven up bond yields, hurting bond prices. The 10-year benchmark bond yield shot-up to 7.87 per cent from 7.83 per cent.
2. Currency traders were also worried about the future of global trade against the grim backdrop of an escalating trade rhetoric between the US and China. A massive selloff in domestic equities further added pressure fearing heavy capital outflows.
3. The rupee, which strengthened 5.96 per cent against the US dollar last year, has been on a general downtrend since the start of 2018. It has lost nearly 7 per cent this year so far. It had touched a historic low of 68.86 in November 24, 2016 and a lifetime closing low of 68.80 in August 28, 2013.
4. The RBI's intervention cooled the market to some extent as exporters came forward to sell dollars, PTI quoted a forex dealer as saying. Sentiment remains weak and new support levels are becoming difficult to find, he added.
5. Meanwhile, the RBI fixed the reference rate for the dollar at 68.5246 and for the euro at 79.8654. The dollar index, which measures the greenback's value against basket of six major currencies, was up at 94.69. (With PTI Inputs)