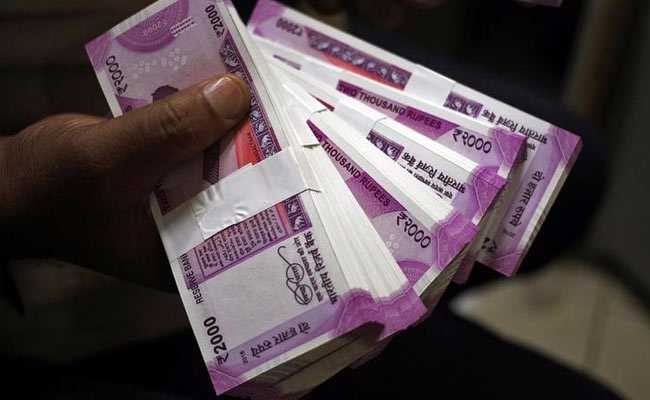 Highlights
An easing of global crude prices has boosted rupee
Rupee hit a one-month high of 66.85 per dollar
Rupee will take cues from this week's RBI monetary policy: experts
Continuing its recent momentum against the US dollar, the rupee rose to 66 levels against the US dollar today. The rupee jumped to a one-month high of 66.85 against the US dollar, as compared to Friday's close of
67.06
. A strong opening in the
domestic equity markets
also lifted the sentiment. Besides global oil prices and the broad movement of US dollar, the rupee will take cue from this week's
RBI
monetary policy and rate decision, to be announced on Wednesday. The rupee had gained a healthy 80 paise over last three days.
Here are 5 things to know about US dollar vs rupee trade today:
1. Though a majority of economists expect the RBI to keep rates on hold when it announces monetary policy on June 6, some see an outside chance of a rate hike, according to a Reuters poll. This marks a dramatic shift as just last month, a majority of economists had said the RBI would turn hawkish by December. "In terms of RBI's outlook, we expect a rate hike soon. There's a 50 per cent chance of a rate hike happening in June," said Teresa John, economist at Nirmal Bang Institutional Equities.
2. An RBI rate hike could support the rupee, which has fallen sharply this year against the US dollar. A strong March quarter
GDP data
and rising inflation, amid higher fuel prices, has led to forecast of a faster-than-expected rate hike from the RBI.
3. Brent crude prices dipped on Monday, with the rates coming under pressure from record US output and expectations of higher OPEC (Organization of the Petroleum Exporting Countries) supplies. Global benchmark Brent was down 12 cents, or 0.16 per cent, at $76.67 a barrel. The surge of global crude prices to multi-year highs above $80 had put pressure on the rupee on concerns of higher current account and fiscal deficits. Despite the recent pullback, the rupee is down over 4 per cent against the US dollar. Market participants will also follow the monsoon's progress.
4. Inflows pertaining to HDFC Bank foreign portfolio investment limit also aided the rupee's pullback against the US dollar, according to forex advisory firm IFA Global.
5.
HDFC Bank shares
had rallied over 4 per cent on Thursday (May 31) on reports that the window for foreign investors to pick up stake in the lender would open on Friday (June 1).
(With agency inputs)