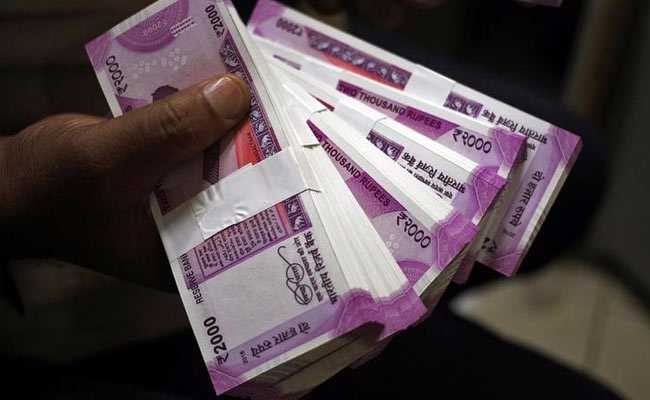 The rupee (INR) closed at 67.31 against the US dollar (USD) on Thursday, marking a fresh 15-month low against the greenback. With that, the rupee added to losses registered after US President Donald Trump pulled the United States out of an international nuclear deal with Iran. The US move sparked worries about global oil supplies, pushing global crude prices higher. The rupee has been declining against the US dollar. It is down over 5 per cent against the American currency so far this year.
Here are 10 things to know about the rupee's fall against the US dollar (INR vs USD) today:
The rupee traded in the range of 67.43-67.23 against the dollar during Thursday's session, before settling at 67.31.

The rupee's weakness against the US dollar is being attributed to the rising crude oil prices, which puts pressure on balance of payments, and rising US bond yields.

The dollar-rupee may touch 67.50 in the near term, says Salil Datar, CEO and executive director, Essel Finance VKC Forex.

"We don't see the pressure on the rupee easing in coming future especially after demand for the greenback as crude oil prices have risen. If dollar strengthens further this will have a direct impact on our imports," Amit Kachroo, managing partner at AANEEV Wealth, told NDTV.

Global crude oil prices continued to rise today, hitting multi-year highs as traders adjusted to the prospects of renewed US sanctions against major crude exporter Iran amid an already tightening market. "Short term bias in crude may remain positive and momentum buying may happen on every dips from current level. WTI may approach towards $74-$77 in near term," said Abhishek Bansal, Founder and Chairman of Abans Group.

India imports the bulk of its crude oil requirement.

The United States plans to impose new sanctions against Iran, which produces around 4 per cent of global oil supplies, after abandoning an agreement reached in late 2015 which limited Tehran's nuclear ambitions in exchange for removing US-Europe sanctions.

The dollar held firm on Thursday after the 10-year U.S. bond yield rose back to the psychologically important 3 per cent mark. Higher US rates tend to boost the dollar.

Outflows from domestic capital markets have also hurt the rupee. Foreign portfolio investors have sold net $400 million in equity and $950 million in debt so far this month, according to forex advisory firm IFA Global.

Traders would be closing watching the US consumer price (CPI) data due later today.