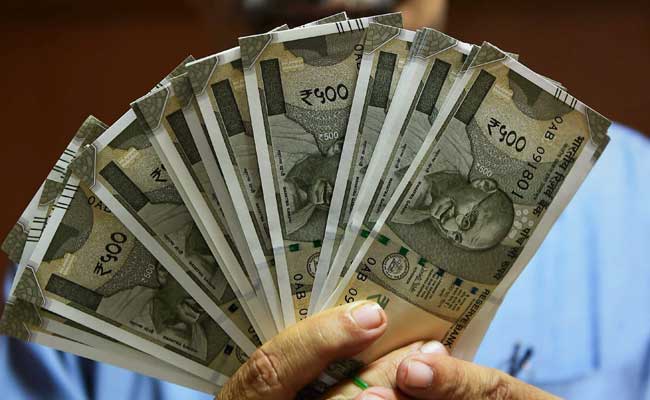 The rupee (INR) hit a fresh three-month low of 65.24 against the US dollar (USD) today, its lowest since mid-November. The rupee rebounded to 65.10 against the greenback at day's high but could not sustain those levels. On Wednesday, the rupee fell by a steep 30 paise to end at 65.17 against the US dollar, extending its losses for a third day. The rupee was trading at 65.22 in latest trade. The weakness in the rupee has been attributed to broad strength in the US dollar.
Rupee Vs Dollar Rate Today - 5 Things To Know
1) Increased demand for the US currency from importers and strength in dollar against other currencies overseas kept the pressure on the rupee, traders said.
2) The dollar index, which measures the greenback against a basket of major currencies, was up 0.1 per cent at 90.700. It had earlier touched its highest since January 19 at 90.744.
3) The US dollar, which in February recorded its best monthly performance since November 2016, has been bolstered by new Federal Reserve Chair Jerome Powell's hawkish stance on the US economy that fuelled expectations of interest rates being raised four times this year rather than three. The new chief of the US central bank gave an upbeat view of the American economy on Tuesday and said recent data had strengthened his confidence on inflation. This has led to fears of faster-than-expected pace of rate hike from the Fed.
4) Domestic stock markets helps cap the rupee's losses to an extent. The Sensex and Nifty were marginally lower despite weak global markets. Stronger-than-expected GDP data helped support the domestic markets at lower levels. The Nifty was trading flat at 10,480 levels in noon trade with the broader markets in favour of gainers vs decliners.
5) "Exporters are advised to cover partial long-term exports at current levels and wait for further bookings on upticks towards 65.50 levels. Importers are advised to cover their near-term exposures around 65.05-65.10 levels," forex advisory firm IFA Global said in a note.
(With agency inputs)