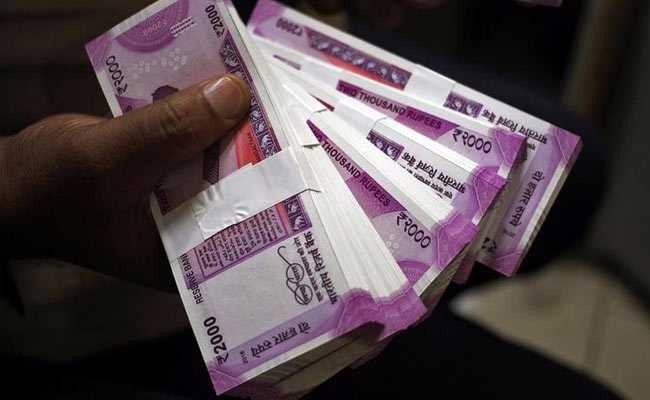 The rupee surged as much as 1.1 per cent on Friday after international rating agency Moody's Investors Service upgraded India's local and foreign currency issuer ratings to Baa2 from Baa3 and changed the outlook to 'stable' from 'positive'. The rupee reached an intra-day high of Rs 64.62 per dollar before closing at 65.02 per dollar, up 0.47 per cent from its Thursday's close of 65.32.
Moody's upgraded the nation's sovereign ratings from its lowest investment grade to a notch higher citing the recent series of government reforms which includes the Goods and Services Tax, the Aadhaar system of biometric accounts and measures taken to resolve bad loans plaguing the banking system.
Following Friday's report, the rupee which opened at 64.75 per dollar, touched a high of 64.62, up 1.08 per cent, - its biggest gain since March 14 in a day.
"The decision to upgrade the ratings is underpinned by Moody's expectation that continued progress on economic and institutional reforms will, over time, enhance India's high growth potential and its large and stable financing base for government debt, and will likely contribute to a gradual decline in the general government debt burden over the medium term," a Moody's Investor Service release said.
Credit ratings indicate the general creditworthiness of an entity (such as a bank, corporate or sovereign) and the likelihood that it will meet its financial obligations in a timely manner.
India joins Bulgaria, Colombia, Italy, Oman, Panama, Philippines, Spain, and Uruguay in the Baa2 basket.
The rating agency simultaneously upgraded the country's local and foreign currency issuer rating to Baa2 from Baa3. This move is likely to be positive for both bond and currency markets, an HDFC Bank treasury report said.
G Chokkalingam, Founder and Managing Director, of Equinomics Research and Advisory, said that the move is a big positive for the Indian economy. "It will boost the inflow of foreign direct investment and is good for equities and the exchange rate."
Meanwhile the Sensex closed 236 points higher after the Moody's upgrade, while the NSE index rose nearly 70 points.