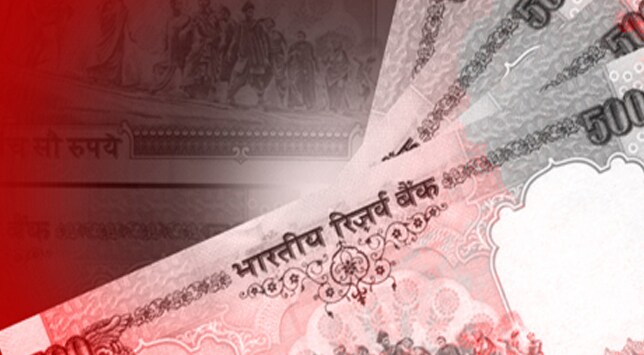 Highlights
If you missed our coverage, here are the top 10 stories of the day.
Mumbai:
The Indian rupee trimmed gains, crossing the 57-mark despite RBI's announcement that it would hike investment limits in government bonds, disappointing investors who had expected bolder measures. (Read: RBI announces steps to boost rupee, economy)
At 4:28, the rupee was at 57.09 to the dollar, 0.05 per cent or 3 paise higher than Friday's close. It had earlier rallied sharply over one percent against the US dollar early Monday to 56.40/$ on hopes of strong measures from RBI and government to help the battered currency and economy. India's benchmark indexes too erased earlier mild gains to fall, with BSE Sensex down 0.2 per cent.
Traders say the RBI likely sold dollars via state-run banks starting at around Rs 56.90 to prevent a further slide in rupee after measures announced to boost the economy disappointed. (Read: Why RBI measures disappointed markets)
The rupee had hit a new lifetime low of 57.33 to the dollar in afternoon trade on Friday and ended at a record closing low of 57.12, down 1.47 per cent from the previous close. The Indian currency had plunged after risk assets were hit by heightened concerns about the world economy. Broad gains in the dollar versus major currencies on the back of global risk aversion and weakness in domestic shares had weighed on the rupee. Dollar buying from oil firms and gold importers added to the downward pressure, traders said.
Also Read: Rupee fall - 10 industries that will be most affected
NEW MEASURES
The central bank announced a handful of measures on Monday that would allow companies to borrow more from overseas to pay back their high cost rupee loans. It has also allowed increased the limit on foreign investment in government bonds by $5 billion to $20 billion. (Read: Government, RBI announce steps to boost economy: 10 developments)
DOLLAR DEMAND FROM OIL COS
The Reserve Bank had on Friday written to oil marketing firms to buy 50 per cent of their dollar needs from SBI in a bid to control the currency's free fall against dollar. This is equivalent to a special dollar window for oil companies, and should have a positive impact on Rupee once demand for dollar reduces. On a monthly basis, oil companies demand for $8 bn, of which $4 bn gets taken out of the market, if RBI's measures are implemented.
Also Read: RBI governor D Subbarao on why rupee is falling
"The rate of the dollar will be as per the market and RBI will make sure that banks don't quote a higher price," India's Oil Secretary Girish Chandra Chaturvedi said. (Read More)
TEMPORARY RELIEF
However, analysts said these sorts of measures would provide only stop-gap relief and that India needed to improve its economic fundamentals, including addressing its current account deficit, to bolster the rupee.
"The problem with the rupee is fundamental, and technical measures cannot be supportive over a longer period of time," said Sanjay Mathur, an economist with Royal Bank of Scotland in Singapore.
"But it is also important to note that all the India-centric factors for the fall in the rupee, like lack of reforms, has been priced in. Further weakness will be because of the global risk-averse sentiment," he said.
FURTHER FALL
Some experts also expected the rupee to touch the 58-level to the dollar this week as concerns relating to both domestic as well as global economy continue. "After breaching the strong resistance level of 57.30 to a dollar, the rupee is likely to slide further and may touch 58 level in the near-term," Geojit Comtrade currency strategist Hemal Doshi told PTI.
He further said without any positive news flow and decisive policy actions, the rupee is showing weakness.
The rupee has been plagued by concerns about Indian economy too as credit rating agencies Fitch and S&P warned about a paralysis in policy making affecting the country. While GDP slowed to 5.3 per cent in the fourth quarter of FY12, inflation has been persistently over comfortable levels. However, Moody's Investors Service on Monday said it was maintaining a stable outlook for India's Baa3 rating as slowing growth and higher levels of inflation were already factored into the outlook.
The Indian rupee has now fallen over 25 per cent in the last one year and nearly 6 per cent in 2012.
With inputs from PTI, Thomson Reuters