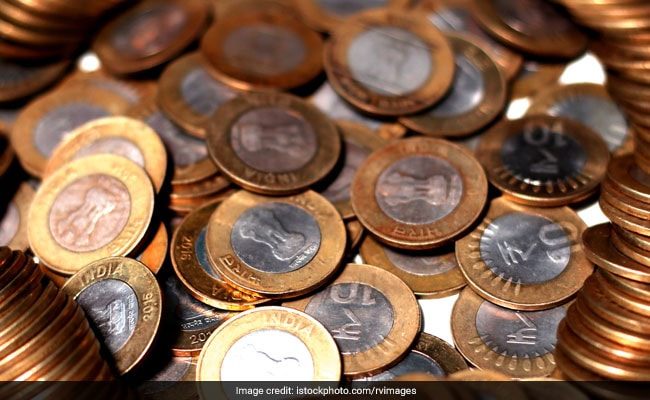 Mumbai:
Steering its spectacular run for the third straight session, the rupee on Friday surged by 27 paise to hit a fresh one-month high of 63.78 against the dollar as the beleaguered US currency continued its incessant free-fall worldwide. This was the best close for the domestic currency seen since August 8, when it had settled at 63.63 per dollar.
A massive unwinding of dollar long positions by exporters and corporates predominantly lifted the rupee sentiment, also backed by extremely bearish dollar overseas undertone. Continued optimism of fund inflows against the backdrop of improving macro-economic environment also supplemented the rally.
The broad-based US dollar sell-off remained a key theme during forex session on Friday.
The home currency resumed with a gap-up at 63.85 as against Thursday's close of 64.05 at the Interbank Foreign Exchange (forex) market.
Maintaining its stellar momentum, it rallied strongly throughout the day and finished at 63.78, a sharp gain of 27 paise, or 0.42 per cent.
On a weekly basis, the rupee appreciated by a good 24 paise against the US currency.
The RBI, meanwhile, fixed the reference rate for the dollar at 63.8664 and for the euro at 77.0357.
The dollar index, which measures the greenback's value against a basket of six major currencies, was sharply down at 91.15 - the lowest level since January 2015.
In cross-currency trades, the rupee continued to reel under pressure against the pound sterling and settled at 84.28 from 83.85 per pound and also dropped against the euro to finish at 76.92 from 76.73.
The local unit fell back against the Japanese yen after a brief recovery to end at 59.39 per 100 yens from 58.85 on Thursday.
The US dollar came under severe pressure against all rivals -- hitting multi-month lows on weakening expectations of further US interest rate rises combined with ongoing tensions over North Korea and the risk-appetite weakening effects of Hurricane Irma.
Elsewhere, the euro continued to gain too, despite European Central Bank President Mario Draghi Thursday declining to indicate that ultra-loose monetary policy was
about to change. And China's Yuan posted its biggest two-week rally for more than three decades against the beleaguered US dollar.
In forward market on Friday, the premium for dollar weakened owing to fresh receivings from exporters.
The benchmark six-month premium payable in February edged lower to 125.50-127.50 paise from 126.50-128.50 paise and the far forward August 2018 contract also eased to 264.50-266.50 paise on Thursday.
Meanwhile, domestic bourses witnessed another day of consolidation amid volatility despite a strong start to trade as cautious investors resorted to hectic profit-taking in select front-line counters ahead of weekend and lingering worries about North Korea.
Asian stocks finished another nervy session mixed.
The BSE benchmark Sensex rose nearly 25 points to close at 31,687.52, while broader Nifty gained 4.90 points to close at 9,934.80.
Investors also turned cautious on Trump administration's ability to deliver stronger growth despite a bill to extend the US debt limit for around three-months.
On the International energy front, crude prices traded almost steady after its recent sharp rally as Hurricane Irma, one of the most powerful storms in a century, drove towards Florida after tearing through the Caribbean.
The Brent crude was up 5 cents at $54.54 a barrel in Asian trade after earlier reaching its highest since April at $54.80. US light crude oil was 30 cents lower at $48.79 barrel.
(Except for the headline, this story has not been edited by NDTV staff and is published from a syndicated feed.)