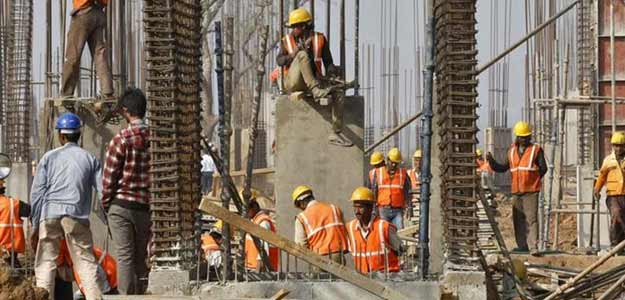 New Delhi:
RPP Infra Projects on Tuesday said it has formed a joint venture with China's largest state-owned firm Hunan Construction Engineering Group Corporation, a pact that will help in capturing big-size orders and profitable business in the infra space in India.
"Hunan and RPP Infra Projects Ltd hereby associate them into a joint venture to act in collaboration with each other under the name and style of Hunan-RPP joint venture. Hunan will act as a lead partner of the joint venture to make all necessary statement on behalf of the joint venture," RPP Infra Projects said in a statement.
Performance guarantees, advance guarantees or any such other bonds, securities shall be provided by the lead member of the joint venture, it added.
Commenting on the development, Chairman and Managing Director, RPP Infra projects Arul Sundaram said, "This is the game changing development for RPP Infra Projects Ltd to work with one of the largest Chinese Infra company in India to create better valuation for RPP Infra Projects shareholders."
He said the idea behind to establish joint venture is to capture big size orders and profitable business in infrastructure in fast emerging markets like India.
"The joint venture will also provide strength and opportunity to RPP Infra Projects Ltd to negotiate better profitable terms with parties," he said adding, the company currently has a very strong foothold in mid-size orders in southern state and with this JV with Hunan it will start bidding big size orders with Hunan expertise.
Hunan Construction is China's largest state-owned enterprise with comprehensive capabilities of building and installation, road and bridge construction, survey and design, scientific research, equipment manufacturing and real estate development.
RPP Infra Projects is engaged in development of infrastructure like highways, roads, bridges, civil construction works, irrigation, water supply and power plant projects.
Shares of the RPP Infra today closed at Rs 111.40, up 0.18 per cent on the BSE.