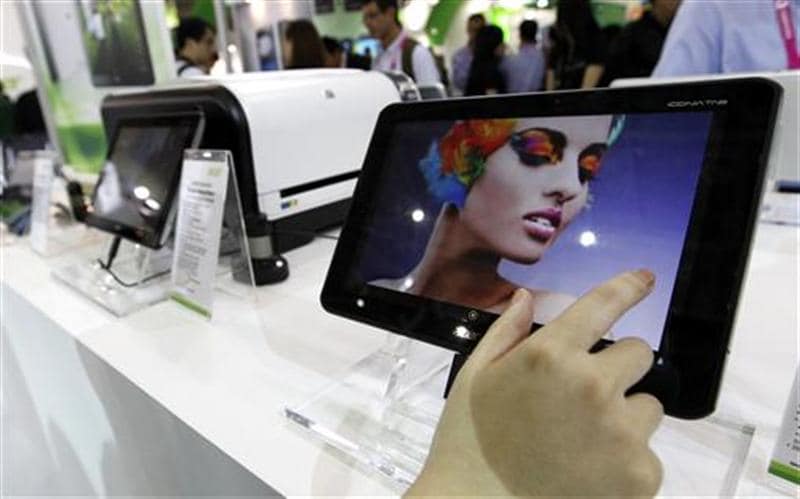 Highlights
Researchers think a vaccine that can coax the body into making these antibodies before HIV exposure would offer a powerful foil to many forms of the virus.
New Delhi:
The recent spurt in the rupee is likely to curb the upside movement of gold at about Rs 29,400 per 10 grams level this week as it firmed up in the global markets due to the weakening of the US dollar.
The rupee strengthened last week against the greenback following heavy dollar selling by exporters, putting a lid on the rising gold price in the domestic market, Commtrendz Research director Gnanasekar Thiagarajan said.
Going ahead, gold is without direction and now that the rupee is appreciating, gold is likely to be caught in a range of Rs 29,000 to Rs 29,700 per 10 grams, he said.
After plunging 30 per cent since last August, and 7 per cent in May, late June through July saw rupee gaining by over 5 per cent, making it still the worst performer among its Asian peers and the second biggest loser in the entire world after Brazilian real which has lost over 32 per cent to date.
The rupee bounced back by 79 paise on Friday to close at one-week high of 55.15 against the US currency following RBI intervention and heavy dollar selling by exporters amid a decline in trade deficit and sustained capital inflows.
In global markets, a weakening dollar aided the slight firming up of prices of the yellow metal, Thiagarajan said.
Gold is likely to trade at $1,545-1,610 an ounce (28.35 grams) range in the short-term, he added.
The MCX gold for August delivery closed at Rs 29,277 per 10 grams on Saturday, while in the international spot market it closed at $1,588 an ounce on Friday.
As per June data, trade deficit touched a 15-month low, as imports contracted over 15 per cent against an export contraction of over 5 per cent. That apart, the continuing sovereign debt crisis in the Eurozone area, slowing Chinese growth which in Q2 hit a three-year low, and continuing rising unemployment levels in the US also helped the rupee firm up.
Echoing similar views, Angel Commodities head Naveen Mathur said the precious metal is range-bound and is looking for some clear direction.
"If any comments or reports come out, either positive or negative, it will act as a driver on the price front either ways," he added.
Looking at the current situation, gold is likely to trade at Rs 29,400-29,500 in the domestic markets, while in international markets it may move in the $1,580-1,590 range, he said, adding that this week it is likely to swing Rs 200-300 either ways.