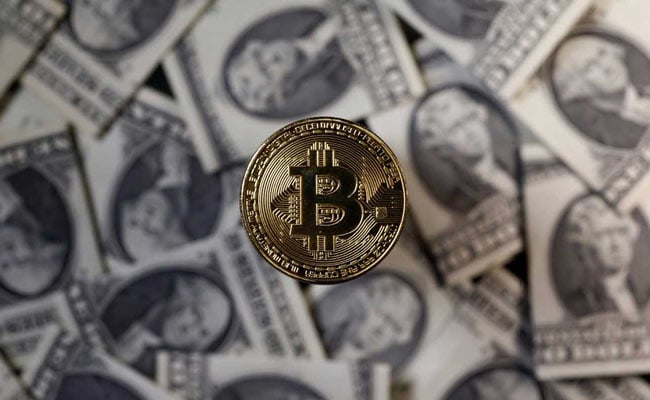 Highlights
Ripple gave 36,000% return in 2017
Litecoin gave 5,200% return in 2017 in comparison to 1,400% by bitcoin
Ripple is now priced around $2.3 against bitcoin's $13,100
Bitcoin offered 1,400% or 14 times of its price on January 1 the year before. At the same time there were cryptocurrencies that gave relatively higher returns but they didn't happen to gain popularity as the world's most popular cryptocurrency. Ripple is priced around $2, litecoin can be bought for $231, while bitcoin is available for a whopping $13,660 on Tuesday.
However, in the beginning of 2017, the prices of bitcoin, litecoin and ripple were $1,000, $4.3 and $0.006311, respectively. This means, ripple gave 36,000% returns and litecoin gave 5,200% return in comparison to the 1,400% return earned by bitcoin investors. In the year-closing weekend, the market cap of ripple, after surging past $100 billion (on December 30, 2017), even crossed the Ethereum's that hovers around $72 billion.
Five Key Differences Between Bitcoins Vs Ripple Vs Litecoin
1. Bitcoin and ripple prices have jumped like most other currencies and assets on some relevant triggers and also on the preponderance of investors' interest. Ripple's price (in the last week of 2017) surged past $2.3 since there was a news that the South Korean and Japanese banks were testing the viability of cryptocurrency's usage in cross border payments. Similarly, bitcoin prices rose in December 2017 in run up to the bitcoin's inclusion in the futures trading platforms that include CME Group and CBOE (Chicago Board options Exchange).
2. The processing time for a bitcoin transaction is nearly 10 minutes per block, while ripple (XRP), being the newer technology, takes mere 3 seconds. It is noteworthy to mention that each transaction adds to the block and collection of such blocks makes a chain, and hence the name blockchain. One must remember that it's the same technology of blockchain that is used in all the digital currencies. It is said that blockchain is to bitcoin what internet is to email.
3. Bitcoin had the first mover advantage since it started in October 2008 soon after global recession roiled the world's markets and was founded by an inventor, using the pseudonym of Satoshi Nakamoto. On the other hand, most other cryptocurrencies including Ethereum and ripple tried to replicate the success of bitcoin. The new currencies were rolled out a few years after bitcoin started gaining popularity. Ethereum started in July 2015, while ripple saw the light of the day in 2012, a good four years after bitcoin.
4. Ripple was co-founded by Chris Larsen and Jed McCaleb in 2012 with an aim to set up as a inter-bank payments. While bitcoin is a cryptocurrency and exchanged via a public ledger using a technology called blockchain, ripple doubles as digital payment network as well. In fact, it is believed that ripple is more popularly known for its digital payment protocol than its digital currency (called XRP, or ripple)
5. The price differential between bitcoin and ripple is so yawning, that one can buy as many as 5,696 ripple (XRP) coins and 56.7 litecoins at the price of one bitcoin. The affordability of litecoin and ripple also play a role in a rising number of investors buying XRPs and LTCs.