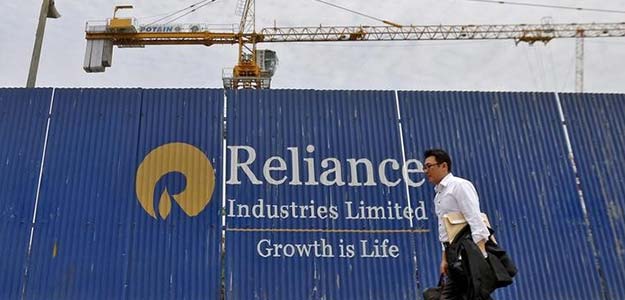 Reliance Industries (RIL) shares
were volatile on Monday. The oil & gas major announced its
first quarter results
on Friday after market hours. RIL shares made a low of Rs 1,001.3 and a high of Rs 1,035 in the morning trade compared to its closing price of Rs 1,025.05 on Friday.
Reliance Industries reported strong earnings for the April-June quarter on Friday driven by better- than-estimated gross refining margins. RIL reported a standalone net profit of Rs 6,318 crore in the first quarter of FY15 compared to Rs 5,649 crore a year earlier, an annual growth of 12 per cent.

Analysts on average were expecting the company, which runs the world's largest refinery complex, to report a net profit of Rs 6,308 crore, according to Thomson Reuters data.

RIL's gross refining margin, or the profit it makes from each barrel of crude oil refined, rose to a six-year high of $10.40 in the June quarter, compared with $8.7 in the same period a year earlier and expectations of $9.5.

Analysts remain positive on RIL. Sushil Choksey, director of Rosy Blue Securities, said that in Q1, the performance of RIL's core business was "brilliant". A GRM of $10 for this year looks achievable, he said.

RIL's operating margin in its petrochemical business grew 390 basis points year-on-year to 11.2 per cent in the June quarter.

Mr Choksey also said that RIL's telecom business is not yet factored into the stock price. RIL has reiterated that it will launch its ambitious 4G telecom venture by the end of this year. Mr Choksey sees RIL a good long-term bet.

TS Harihar of HRBV Client Solutions does not see much upside in RIL shares in the short term after its recent run-up.

RIL shares have rallied 17 per cent in last three months compared to nearly 3 per cent gain in the broader Nifty.

What Brokerages Say on RIL Post Q1

CLSA has maintained a "buy" rating on RIL with a target price of Rs 1,300 per share, indicating a potential upside of 27 per cent from Friday's closing price. CLSA says RIL is trading within 15 per cent of its March 2017 bear-case valuation.

Credit Suisse has maintained "outperform" rating on RIL with a target price of Rs 1,180. The brokerage increased its target price on the stock from Rs 1,040 to Rs 1,180, citing its refining strength.

Citi has maintained "buy" rating on the stock with a target price of Rs 1,176 per share. Any weakness in the stock is an enhanced buying opportunity, said Citi.

RIL shares ended 2.24 per cent lower at Rs 1,002.1 compared to 1.88 per cent fall in the broader Nifty.