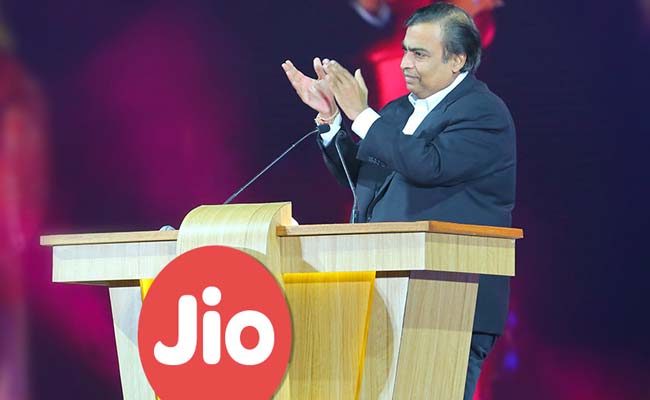 Shares of billionaire Mukesh Ambani-led Reliance Industries (RIL) scaled a fresh peak on Thursday as they hit a new 52-week high. With that, the market capitalisation of RIL crossed the $100 billion mark. In intraday trade, RIL share price hit a high of Rs 1,098.80 on the Bombay Stock Exchange (BSE). On the National Stock Exchange (NSE), RIL share price touched Rs 1,099 at the day's highest point - also a fresh 52-week high. At 1:19 pm, RIL shares were trading at Rs 1,092.70, with a gain of Rs 56.35 or 5.44 per cent on the BSE. On the NSE, RIL shares were trading at Rs 1,094.35 with a gain of Rs 55.55 or 5.35 per cent.
RIL shares closed at Rs 1,082.20 on the BSE and at Rs 1,080.90 on the NSE. It ended as the top gainer on both the indices.
In afternoon trade, the market cap of RIL was Rs 6,93,360.46 crore. At the current value of the rupee against the US dollar, this value is above $100 billion.
RIL share price hit an intraday low of Rs 1,043.15 while its previous close was at Rs 1,036.35 on the BSE. On the NSE, it hit an intraday low of Rs 1,042.60 and its previous close was at 1,038.80.
Experts said that recent announcements by Mr Ambani at the AGM triggered this rise in the RIL share price.
Investors seemed to be enthused by the vision pronounced by the Chairman at the AGM of a strategic move to a technology platform company with three key verticals of mobile connectivity, fiber connectivity and new commerce platform for the retail business, even as the traditional businesses of energy and petrochem continue to perform quite well. This may result in scaling up consumer profits at parity level to energy and petrochemicals business over the next decade. These announcements pushed investors out of the inaction mode on the stock at a time when the Nifty kept rising helped by other largecaps," said Deepak Jasani, Head Retail Research at HDFC Securities.
Last week, RIL had launched the JioGigaFiber, a fibre broadband system, in 1,100 cities, at the 41st annual general meeting of the oil-to-telecom conglomerate. "We still lack behind in fixed line broadband and currently stand at 134th in global ranking poor fixed line infra. More than 80 percent internet usage happens indoors in home and offices. So, optical fiber based broadband is the future," Mr Ambani had said at the launch.
Meanwhile, in afternoon session, the S&P BSE Sensex traded at 36,621.98 level with a gain of 356.05 points or 0.98 per cent and the broader Nifty50 was at 11,045.75, up 97.45 points or 0.89 per cent.
Tata Consultancy Services (TCS) had earlier this year become the first Indian IT company to enter the $100 billion club.