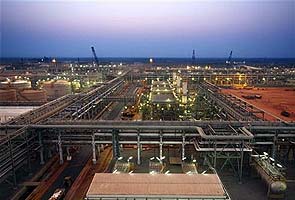 Reliance Industries shares fell over 4.5 per cent last week amid a sharp fall in refining margins across regional complexes. Gross refining margins (GRM) of the Singapore crude, considered a benchmark for complex refineries, has fallen sharply over the last two weeks.
The key reason for the fall in GRMs is the decline in gasoline crack, analysts say, which has fallen from over $20/barrel to $11.5/barrel last week, analysts say.
Weak GRMs are negative for refiners, particularly Reliance Industries, which derives a majority of its revenues from the refining business.
RIL's GRM in the June quarter was $8.7/barrel.
Today, the stock closed 0.69 per cent higher at Rs 985.20 in comparison to a 1.07 per cent gain in the broader Nifty.