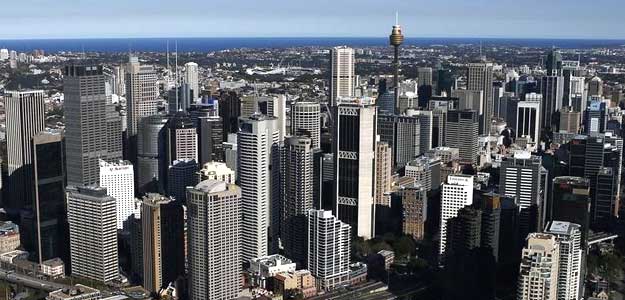 Sydney: Flush with the success of a millionaire visa programme to attract wealthy Chinese, Australia is now promising citizenship to rich Americans who are willing to bring their cash and entrepreneurial talent Down Under.

But there's a rather large catch: participants in the invitation-only Premium Investment Visa scheme will need to invest A$15 million ($11.57 million) for the privilege of becoming an Aussie.

Launched earlier this month but not widely publicised, the scheme's investment requirements easily top the existing two-year-old Significant Investor Visa (SIV) programme, which asks for a A$5 million commitment and has been especially popular with Chinese migrants.

Investment advisors who have been briefed on the plan by government officials expressed doubts about the wisdom of targeting Americans, with several telling Reuters the more obvious place to start was Australia's Asian neighbours.

After all, why would a successful US entrepreneur want to invest a large chunk of cash in Australia - a country very similar to the United States, just further away from everything - in exchange for a passport that carries few additional benefits to their own?

"The US has some problems that Australia doesn't have. It's got a lot more racial crimes, it's got a lot more gun-related crimes, but I don't think that is going to drive a whole bunch of ultra-rich Americans out of their country," said Bill Fuggle, a partner at law firm Baker & McKenzie who advises wealthy Chinese migrating to Australia.

The programme, which does not have any residency requirement, allows would-be migrants to invest pretty much anywhere except housing. In comparison, Significant Investor Visa holders must put at least 40 percent of their A$5 million investments in risky small-cap and venture capital funds, and be an Australian resident for 40 days a year for four years.

Not about money

The Australian Trade Commission (Austrade) revealed for the first time that the programme would begin in the United States, Australia's top two-way investment market, before expanding to other major investment markets such as the United Kingdom.

Despite the hefty investment requirement, officials say it's not about the money. It's about attracting the best and brightest entrepreneurial talent from around the globe, and from America in particular.

"The United States ... is a natural place to target the kinds of entrepreneurial skills and talents we need to cultivate further in Australia," Austrade told Reuters in an email.

US "innovators" would help to build links between Australians and "entrepreneurial hubs" such as Silicon Valley, Los Angeles and Boston, it added.

"Australia has long been a place of innovative ideas, research and development, but has often lacked the capital, depth of entrepreneurial talent or scale to commercialise our ideas successfully," Austrade said.


Australia's national science agency, the Commonwealth Scientific and Industrial Research Organisation (CSIRO), boasts inventions such as WiFi, high-nutrient grains and a new way of making plastics that is already the basis of more than 200 patents. But it often struggles to bring its ideas to market due to a lack of venture capital.
For the fourth consecutive year, Australia made the Top 10 global destinations for foreign direct investment in 2014, according to the UN Conference on Trade and Development. It ranked 8th, one ahead of the UK, and is one of only four developed countries in the Top 10.
Tax experts said that while there were no major tax advantages for Americans in Australia, the depreciating Aussie dollar and the country's proximity to emerging markets like Indonesia and China could help to attract US talent.
Another recent area of heightened US interest in Australia is the stock market, which is being eyed as a fundraising vehicle for venture capital-shy US tech start-ups after the successful listing of San Francisco-based online recruiter 1-page in October.
Apple Inc co-founder Steve Wozniak is the most famous US entrepreneurial talent to take up Australian residency, after his son married an Australian and migrated to Sydney.
"No country is perfect, but I like a lot of things about this place," he told the Australian Financial Review newspaper in December. Wozniak declined to be interviewed for this story.
China rising
More than 90 per cent of the roughly 3,000 applicants for Significant Investor Visas are Chinese who wish to move to Australia for a better lifestyle or to avoid a sweeping corruption crackdown at home.
Americans hardly figure among those being granted SIVs, fuelling doubts about how many will be interested in a "premium" visa.
"America and Australia are very similar countries. You could move from San Francisco to Sydney and it would be almost the same life," Baker & McKenzie's Fuggle said.
"So we are much more likely to get ultra-high net-worth Chinese entrepreneurs than Silicon Valley Americans."
($1 = 1.2960 Australian dollars)
© Thomson Reuters 2015