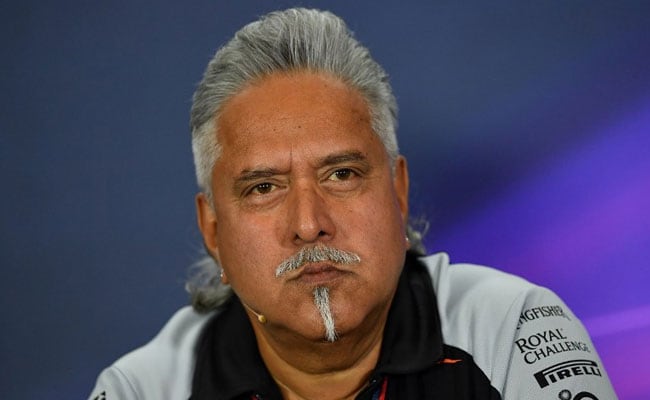 New Delhi
: United Breweries Holding Ltd (UBHL) on Tuesday said it is reviewing an order by the Securities and Exchange Board of India barring beleaguered businessman Vijay Mallya and six former officials of United Spirits (USL) from securities markets in a case related to alleged fund diversions and will take "appropriate action".
"The company is reviewing the SEBI order and is in the process of seeking legal advice and take appropriate action in the said matter," UBHL said in a filing to the BSE.
It further said: "In the interim, the company would ensure that the said persons named in the order would not attend any board meetings of the company."
Mr Mallya as well as former senior USL official Ashok Capoor have been restrained from holding directorship in any listed company.
Further, market regulator Sebi has asked USL, from where Mr Mallya resigned as director and chairman in March 2016, to provide details about steps being taken to recover the diverted funds.
Sebi has restrained Mr Mallya and six others from the securities market and also from "buying, selling or otherwise dealing in securities in any manner whatsoever, either directly or indirectly" till further directions.
The six others are: Ashok Capoor, P A Murali, Sowmiyanarayanan, S N Prasad, Paramjit Singh Gill and Ainapur S R.
Mr Mallya and Mr Capoor have been restrained from "holding position as directors or key managerial persons (KMPs) of any listed company".
The regulator's order also comes close on the heels of CBI naming Mr Mallya, Kingfisher Airlines and nine others in the chargesheet related to the 2015 loan default case.
Sebi is also examining the settlement agreement between Mr Mallya and Diageo as well as the role of auditors in the non-detection of diversion of funds from USL.
"Aspect of change in control of USL" that followed the pact between Diageo and Mr Mallya is being examined separately.
UK-based Diageo is the majority stakeholder in USL. The funds were diverted during the period between 2010 and 2013. As per PwC-UK report, the diverted amount is Rs 655.55 crore while E&Y report estimated the money at Rs 1,225.24 crore, according to details cited in the order.
In a 32-page order, Sebi Whole Time Member S Raman said the alleged prima facie violations observed in the case are serious and have larger implications on the safety and integrity of the securities market.