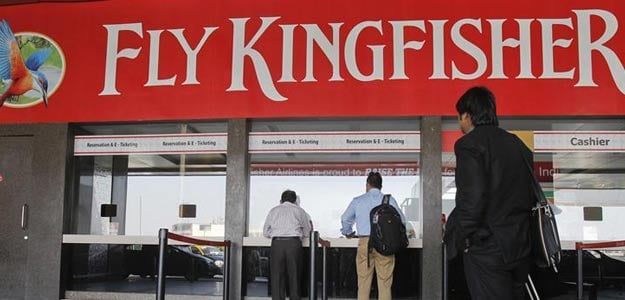 New Delhi:
The Revenue Department is working on a comprehensive plan to recover tax dues from debt-ridden Kingfisher Airlines (KFA), which owes more than Rs 200 crore to the exchequer, a top Finance Ministry official said today. "As a matter of fact both Central Board of Direct Taxes (CBDT) and Central Board of Excise and Customs (CBEC) have quantified the amount which Kingfisher owe to the government and we will be making out comprehensive plan to recover tax dues," CBEC Chairman Praveen Mahajan told reporters on the sidelines of an event organised by industry body CII here.

Kingfisher Airlines, which has been making losses since its inception in 2005, owes more than Rs 200 crore in taxes to the government. Mahajan further said, "We have already frozen KFA's accounts. Whatever is there in service tax act, we have taken all the actions because this is in our interest also." When asked whether the CBEC is contemplating prosecuting KFA, Mahajan said,"Prosecution also might happen...But everything takes time. There are different steps you have to take before you prosecute some body."

The CBEC chief indicated that the Reveune Department might talk to aviation regulator DGCA as the beleaguered airlines is likely to submit a comprehensive revival plan to DGCA by this month-end. "Finance Minister P Chidambaram has told CBDT and CBEC to get together and plan it out and whether it invloves talking to regulator or whatever," she said. Answering questions on revenue collection, Mahajan expressed confidence that the government will be able to meet indirect tax realisation target of Rs 5.05 lakh crore for 2012-13.


The indirect taxes during April-September rose by 15.6 per cent to Rs 2.17 lakh crore as against the annual target of 27 per cent. "Tax collection is doing better. We are hopeful of meeting the target. Service tax collection growth is already more than 35 per cent," she said.