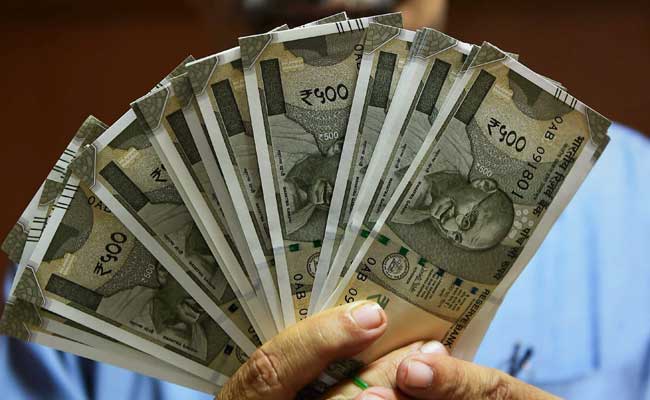 Many individuals prefer investing their money in fixed deposits (FDs). Wealth planners often recommend avoiding this especially if the goal is to achieve maximum returns. However, for someone not looking to take market-related risks, a bank FD works best, they say. Investment in a bank FD or fixed deposit entails fixed, pre-determined returns over a certain lock-in period. Although most banks today do offer FDs with the provision of early withdrawal, doing so with an equity-related investment - such as investment in mutual fund - opens the possibility of earning a higher return. But with higher returns comes added risk, say experts. Bank FDs are best suited for investors with low risk appetite, they add.
(Also read: When to pick mutual fund over bank FD?)
Most leading banks today, from public sector State Bank of India (SBI) to private sector peers HDFC Bank and ICICI Bank, offer an interest rate ranging from 6.6 per cent to 7.35 per cent on fixed deposits of a one-year term, according to an analysis of interest rates displayed on their websites.
Here are the interest rates offered by SBI, HDFC Bank, ICICI Bank, Axis Bank and Kotak Mahindra Bank on fixed deposits up to Rs 1 crore:
State Bank of India (SBI)
Tenors
Interest rate (in per cent) for public w.e.f. 28.05.2018
Interest rate for senior citizens w.e.f. 28.05.2018
7 days to 45 days
5.75
6.25
46 days to 179 days
6.25
6.75
180 days to 210 days
6.35
6.85
211 days to less than 1 year
6.4
6.9
1 year to less than 2 year
6.65
7.15
2 years to less than 3 years
6.65
7.15
3 years to less than 5 years
6.7
7.2
5 years and up to 10 years
6.75
7.25
(Source: sbi.co.in)
ICICI Bank
Rate of Interest (% p.a.) w.e.f June 07, 2018
Tenure
General public
Senior Citizen
7 days to 14 days
4
4.5
15 days to 29 days
4.25
4.75
30 days to 45 days
5.5
6
46 days to 60 days
5.75
6.25
61 days to 90 days
6
6.5
91 days to 120 days
6
6.5
121 days to 184 days
6
6.5
185 days to 289 days
6.25
6.75
290 days to less than 1 year
6.5
7
1 year to 389 days
6.6
7.1
390 days to 2 years
6.75
7.25
2 years 1 day upto 5 years
7
7.5
5 years 1 day upto 10 years
7
7.5
5 Years Tax saver FD(Max upto Rs. 1.50 lac)
7
7.5
(Source: icicibank.com)
(Also Read: Bank Fixed Deposits Vs Corporate Fixed Deposits: Interest Rates, Taxation, Risks)
HDFC Bank
Rate of Interest (% p.a.) w.e.f July 6, 2018
Tenure
Interest rate for general public
Interest rate for senior citizen
7 - 14 days
3.50%
4.00%
15 - 29 days
4.25%
4.75%
30 - 45 days
5.75%
6.25%
46 - 60 days
6.25%
6.75%
61 - 90 days
6.25%
6.75%
91 days - 6 months
6.25%
6.75%
6 months 1 day- 6 months 3 days
6.35%
6.85%
6 months 4 days
6.35%
6.85%
6 months 5 days- 9 months
6.40%
6.90%
9 months 1 day- 9 months 3 days
6.40%
6.90%
9 months 4 days
6.40%
6.90%
9 months 5 days - 9 months 15 days
6.40%
6.90%
9 months 16 days
6.40%
6.90%
9 months 17 days < 1 Year
6.40%
6.90%
1 Year
6.85%
7.35%
1 year 1 day - 1 year 3 days
6.65%
7.15%
1 year 4 days
6.65%
7.15%
1 year 5 days - 1 Year 15 Days
6.65%
7.15%
1 Year 16 days
6.65%
7.15%
1 year 17 days - 2 Years
7.00%
7.50%
2 years 1day - 2 Years 15 days
7.00%
7.50%
2 Years 16 days
7.00%
7.50%
2 years 17 days - 3 Years
7.00%
7.50%
3 years 1day - 5 years
7.00%
7.50%
5 Years 1 Day - 8 Years
6.00%
6.50%
8 Years 1 Day - 10 Years
6.00%
6.50%
(Source: hdfcbank.com)
Axis Bank
Period
Interest rates (% per annum) with effect from 10/07/2018
general public
senior citizen
7 days to 14 days
3.5
3.5
15 days to 29 days
3.5
3.5
30 days to 45 days
5.5
5.5
46 days to 60 days
6
6
61 days < 3 months
6
6
3 months < 4 months
6
6
4 months < 5 months
6
6
5 months < 6 months
6
6
6 months < 7 months
6.25
6.5
7 months < 8 months
6.25
6.5
8 months < 9 months
6.25
6.5
9 months < 10 months
6.5
6.75
10 months < 11 months
6.5
6.75
11 months < 1 year
6.5
6.75
1 year < 13 months
7.1
7.75
13 months < 14 months
7.1
7.75
14 months < 15 months
7
7.65
15 months < 16 months
7
7.65
16 months < 17 months
7
7.65
17 months < 18 months
7
7.65
18 Months < 2 years
7
7.65
2 years < 30 months
7
7.65
30 months < 3 years
7
7.5
3 years < 5 years
7
7.5
5 years to 10 years
7
7.5
(Source: axisbank.com)
(Also Read: Recurring Deposit (RD) Interest Rates Of These Banks Are As High As 9%)
Kotak Mahindra Bank
Interest rate (%)
Maturity Periods
Regular
Senior citizen
7 - 14 Days
3.50%
4.00%
15 - 30 Days
4.00%
4.00%
31 - 45 Days
5.00%
5.50%
46 - 90 Days
5.50%
6.00%
91 - 120 Days
6.00%
6.50%
121 - 179 days
6.25%
6.75%
180 Days
6.50%
7.00%
181 Days to 269 Days
6.50%
7.00%
270 Days
6.50%
7.00%
271 Days to 363 Days
6.50%
7.00%
364 Days
7.00%
7.50%
365 Days to 389 Days
7.25%
7.75%
390 Days (12 months 25 days)
7.25%
7.75%
391 Days - Less than 23 Months
7.25%
7.75%
23 Months
7.30%
7.80%
23 months 1 Day- less than 2 years
7.30%
7.80%
2 years- less than 3 years
7.00%
7.50%
3 years and above but less than 4 years
7.00%
7.50%
4 years and above but less than 5 years
7.00%
7.50%
5 years and above upto and inclusive of 10 years
6.50%
7.00%
(Source: kotak.com)