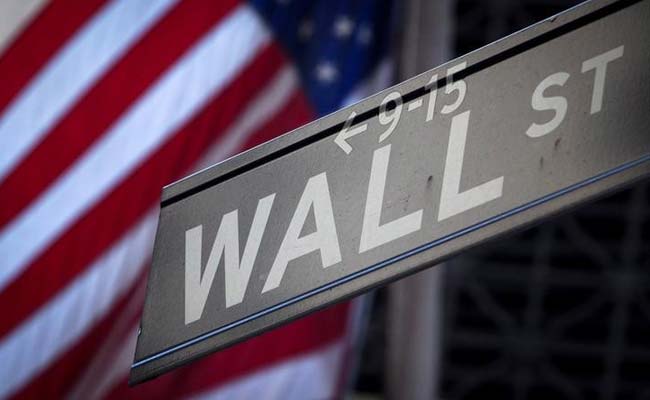 The S&P 500 and the Dow hit record highs on Black Friday, helped by gains in consumer stocks at the start of the crucial holiday shopping season.
The small cap Russell 2000 also hit a record intraday high on a day when trading volumes are expected to be relatively thin as the market closes at 1700 GMT (10:30 p.m. in India).
The S&P 500 consumer staples index rose 0.7 per cent, giving the biggest boost to the broader index. That was followed by the consumer discretionary sector, which gained 0.3 per cent.
The Dow Jones US retailers index was up 0.34 per cent, led by a 0.5 per cent gain in Amazon.com and Wal-Mart's 1 per cent increase. Amazon gave the biggest boost to the S&P 500 and the Nasdaq.
Since the US election, the three main US indices have hit all-time highs and closed at record levels multiple times in the past few days, most recently on Wednesday, when industrials boosted the Dow and S&P to record-high closes.
"Trump's stock market honeymoon continues as the indices push higher this morning, and the focus now shifts to holiday sales," said Peter Cardillo, chief market economist at First Standard Financial in New York.
The holiday shopping season is crucial for retailer as it accounts for as much as 40 per cent of their annual sales. But they have been struggling to pull shoppers into stores as people increasingly prefer the ease and year-long deals available online.
The National Retail Federation, which has been overly optimistic with projections in the past, expects holiday sales to grow 3.6 per cent this year to $655.8 billion.
Online spending surged almost 14 per cent to top $1 billion by Thanksgiving evening, according to Adobe Digital Index.
The Dow Jones Industrial Average was up 42.66 points, or 0.22 per cent, at 19,125.84, after hitting 19,138.51. The S&P 500 was up 3.33 points, or 0.15 per cent, at 2,208.05. It hit a high of 2,209.39. The Nasdaq Composite was up 2.15 points, or 0.04 per cent, at 5,382.83. The index is about 10 points away from its all-time high.
"At one point or another this market is going run into a brick wall, but right now it's still being supported by the enthusiasm of Trump's pro-growth program," Mr Cardillo said.
Nine of the 11 major S&P sectors were trading higher, led by a 1.08 per cent rise in utilities.
The laggards were led by the energy sector, which was pulled down by a 1.3 per cent drop in oil prices amid uncertainty that the OPEC would arrive at a decision to cut production during a meeting next week.
Among non-retail stocks, China's Ctrip.com jumped 9.5 per cent to $44.89 after agreeing to buy UK travel search website Skyscanner in a deal valued at around $1.74 billion.
Advancing issues outnumbered decliners on the NYSE by 1,461 to 1,136. On the Nasdaq, 1,101 issues fell and 1,096 advanced.
The S&P 500 index showed 29 new 52-week highs and no new lows, while the Nasdaq recorded 112 new highs and five new lows.
© Thomson Reuters 2016